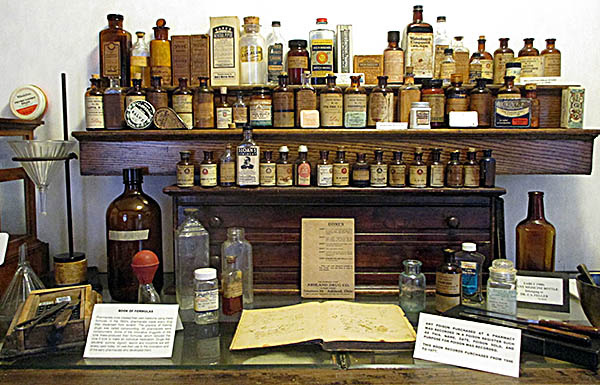 Ashland County Historical Society

Administrative Building (and Entrance)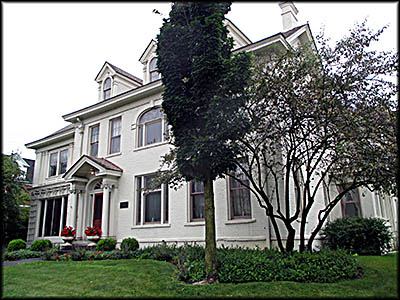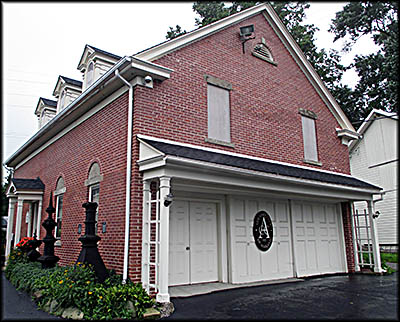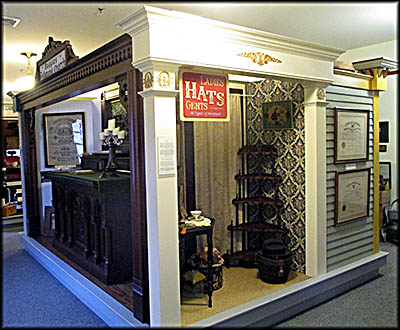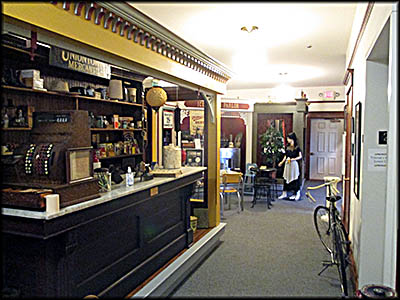 The Ashland County Historical Society (ACHS) is located in Ashland, Ohio, home of Ashland University. The ACHS's museum campus consists of the Noonan House—which serves as its headquarters and where you enter—the Manor House, the Carriage House, and a white barn that my traveling companions and I didn't go in. Most museums are either self-guided or have a tour, but this one is a hybrid of both. We began with a self-tour upstairs in the Noonan House where there are a number of exhibits about places once found in Ashland County. The shoe and boot shop, for example, represents Archie Burn's Shoe Shop from the 1920s and 1930s. Although it had a cobbler, most of its business came from the repairing of shoes rather than making brand new ones. This was in an age before everything we buy was ultimately disposable. That and during the Great Depression few could afford a new pair of shoes.
In the latter decades of the nineteenth century and the first ones of the twentieth most small towns and cities had an opera house and Ashland was no exception. These were often ornately decorated affairs in which a variety of entertainment other than opera itself could be seen. For me this would've been just as well. Opera is my fourth least-favorite type of music. Next up is country, followed by bagpipes and topped off by yodeling. I often wonder if tight lipped criminals being interviewed by the police might tell all rather than listen to bagpipes and yodeling played together.
Ashland's opera house was built in 1880 and located on the corner of Main and Center Streets. When the original building burned down on February 18, 1903, it was decided to rebuild it on the same spot. Here, according to an information sign, one could see "live concerts, traveling shows, graduations, home talent shows, [and] political rallies." A projector was eventually installed so movies could be shown, which continued to play here until the late 1930s. The building was declared unsafe in 1940 and torn down in 1954. In its place rose a edifice that housed J.C. Penny, then a Grant store, and finally Home Hardware Furniture.
We took an elevator down to the Noonan House's basement to see the Veterans Historical Survey room. This has artifacts donated or loaned by people or their families who participated in one of the wars the U.S. has been involved in. Most historical societies have this type of exhibit and I've seen so many I rarely pay that much attention because it's usually the same stuff.