Carollin Historical Park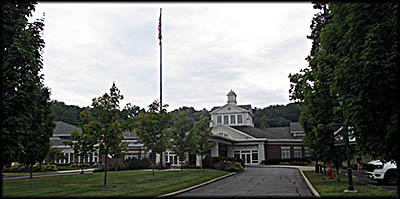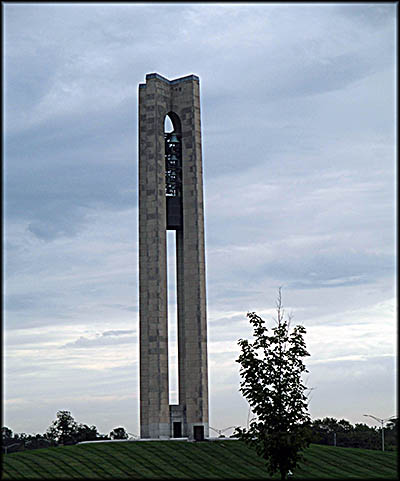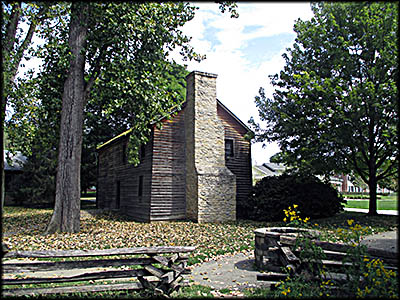 I did a Google search to see if there were a museum dedicated to the Wright Brothers, and, sure enough, three hours from where I live , I found the Wright Brothers National Museum in Dayton, Ohio, which is at Carillon Historical Park (CHP), a place I'd never heard of. Deciding to make a day of it, I along with two traveling companions headed out early one morning to visit. From what I saw on CHP's website I knew it might be somewhat extensive—thus the early start to get there—but I had no idea just how big it is.
Covering sixty-five acres, CHP is a gem every history lover capable of making the pilgrimage really must visit! On the day we went there, about six to eight buildings were closed for renovation, and it still took us four hours to see everything. The park is constantly updating itself. It was at the beginning stages of constructing a full size railroad track that will circle the park to allow a train to run on it.
While parking, we noticed some sort of tower nearby. After getting out of the car, we walked towards it and saw it had a series of bells, so we figured it was a run-of-the-mill bell tower. Except it's far more. It's a carillon, which the Oxford English Dictionary defines as "a set of bells so hung and arranged as to be capable of being played upon either by manual action or by machinery" and "an air or melody played on the bells." The park, which opened in 1950, was founded by Dayton industrialist and philanthropist Colonel Edward Deeds. While in Belgium, his wife, Edith, so enjoyed carillon music that she wanted to bring it Dayton. So her and her husband had a carillon built.
CHP contains a hodgepodge of historical buildings, most from Dayton or the surrounding area. Some are originals, others replicas. Two historic buildings of note are the William Morris House and the Newcom Tavern, which are conveniently beside one another. The former was built 1815 in Centerville, Ohio, by William Morris, a veteran of the Revolutionary War who started a farm in Ohio. The latter was built for George Newcomer between 1796 and 1799 to serve downtown Dayton. The first half constructed as a home for Newcomer and his family, and the other half, built later, to serve as a tavern. This was also used at different times as a jail, general store, church, and court house.
CHP has purpose-built buildings dedicated to specific themes, such as the James F. Dicke Family Transportation Center. This houses, among other things, a trolley, prairie schooner, Conestoga wagon, and the John Quincy Adams—a steam engine built in Baltimore for the Baltimore & Ohio Railroad. It's the last one in existence of its type. When Edward Deeds went looking for a steam locomotive for his museum and learned this one was one the scrap heap, he bought and restored it. The city of Baltimore wasn't happy upon learning that a rare historic artifact (of which it probably had no knowledge) had been snatched from it.
The tour of the Wright Brothers National Museum starts in the Wright Cycle Company building, which is a replica because the original is in Greenfield Village. It was here that Orville and Wilbur Wright designed their first three airplanes. Previous to getting into the bicycle business, the Wrights started and ran the print shop Wright & Wright Job Printers, and some of what they produced, including the newspapers they published, can be seen here. It was only later during the bike craze of the 1890s that they opened a bike shop. They never owned any of the buildings in which they operated, and they moved when the opportunity of a better space and lower rent presented itself. When the Wrights moved into this particular building, which was once located at Dayton's 1127 West Third Street, they brought into it both their print and bike shops and occupied it from 1897 to 1916, staying after getting out of the bike business in 1908.