Chagrin Falls Museum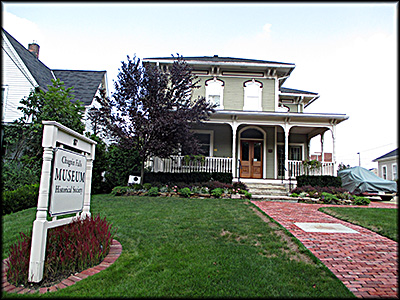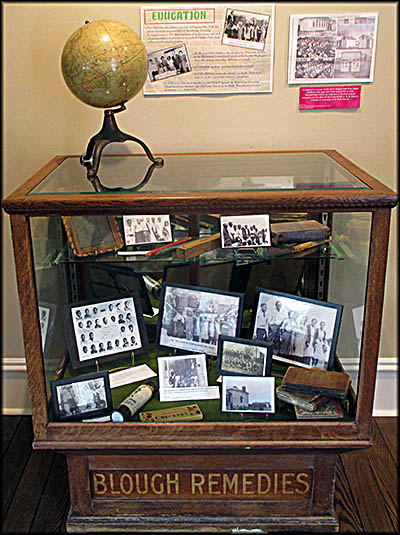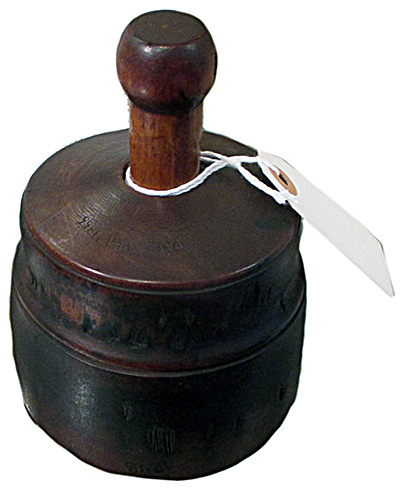 Butter Mould Produced
by Bullard Woodenware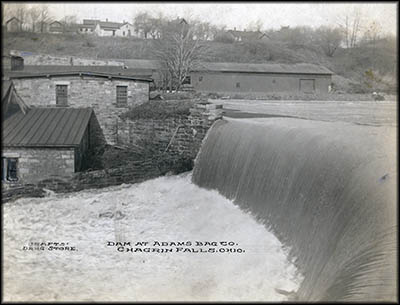 The dam used by the Adams Bag
Company was one of nine built
to power water wheels and turbines.
Library of Congress.
Toy Bear Produced
by Bullard Woodenware

In Chagrin Falls, Ohio, you will find the Chagrin Falls Museum, a place filled with information about this village's history and artifacts. Chagrin Falls was built on land purchased in 1833 by Noah Graves to take advantage of the Chagrin River. The village grew on both sides the river along which a number of mills and foundries were built. These in turn produced a diverse range of goods that were sometimes exported to Europe, generating immense wealth. Items produced in the village often began their journey to other parts of the state, country and world on the Cleveland, Canton & Southern Railroad, a narrow gage railway that went from Chagrin Falls to nearby Solon. In an age of frequent railroad company consolidations and bankruptcies, the CC&S managed to stay independent from its inception in 1877 until its purchase by the Wheeling & Lake Erie Railroad in 1890.
To provide enough water to power the village's various mill and foundries, no less than nine dams were constructed on the Chagrin River in and just outside the village. These were built between 1834 and 1843, but only two have survived to this day (dams 4 and 6). Dam number 6 was built in 1841 out of stone to power a flour mill. It collapsed not long after its completion when heavy rains caused the impounded water to burst and destroy it, taking the flour mill and the newly constructed Cleveland Street Bridge with it. Despite this auspicious start, the rebuilt dam has stood the test of time.
J.W. Williams & Sons Works (later A.C. Williams), established in 1830, produced iron goods such as sadirons—an iron with a removable handle—and wagon skeins, an iron tube that fitted over the end of a wagon wheel's axle. Starting in the 1850s, the company made the Empire wood burning stove. It also manufactured muffin pans and toys. The Bullard Woodenware factory, established in 1841, made everything from toys to butter moulds. The Enterprise Milling Company dealt in, among other things, feed, salt, coal, concrete blocks, cement, and flour.