Cleveland History Center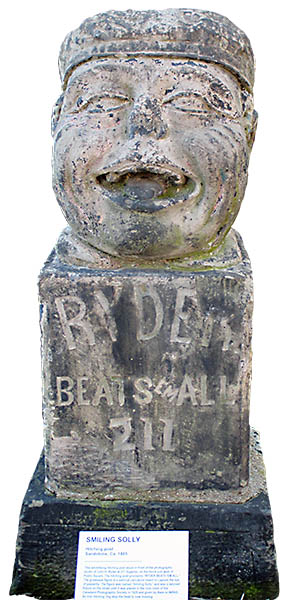 Smiling Solly Hitching Post Ad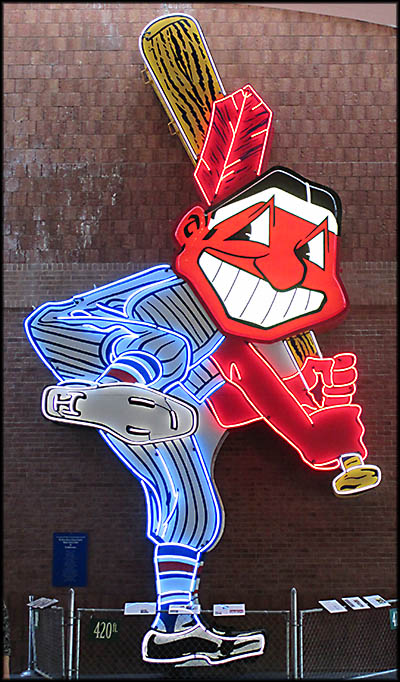 Chief Wahoo (in a Museum Where He Belongs)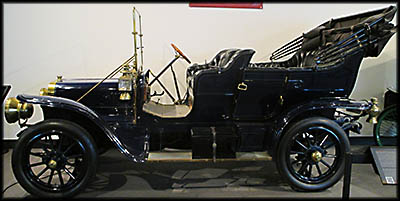 Someone suggested I might like to visit the Crawford Auto Aviation Museum in Cleveland, Ohio. Although I'm neither a gear-head nor much of a car enthusiast per se, I've always found the history of auto making interesting and love to look at antique cars, so I decided to go. To find its address I looked for its official website online but only found a single page about it on the Western Reserve Historical Society's (WRHS) website. Which notably had no address. So I called the WRHS for help, and the very informative person on the other end told me the Crawford Auto Aviation Museum is just part of the larger Cleveland History Center which is run by the WRHS, the same organization that operates Hale Farm & Village about which I wrote a travel log
in 2015. The Cleveland History Center is near Cleveland's University Circle, an area crowded museums such as the Cleveland Natural History Museum and Cleveland Museum of Art. I've visited these and others yet never noticed the Cleveland History Center, or, if I had, since forgot about it.
After parking in the facility's lot (which charges by the hour), my traveling companions and I headed towards what turned out to be the rear entrance. Before going in we stopped to examine an usual-looking artifact called "Smiling Solly," a hitching post created around 1885 which once stood in front of John H. Ryder's photographic studio on Superior Street and included slogan: "RYDER BEATS 'EM ALL." Because of the geography involved, it is difficult to see the entire Cleveland History Center at once from outside, and even when you do, it appears much smaller than it really is, which you realize the moment you first enter. Within is a large, high-ceilinged room filled with a spectacular mural and, more controversially, a 28-foot-high low relief neon sculpture of Chief Wahoo, mascot of the Cleveland Indians. Controversial because not everyone will find this stereotyped caricature of a Native American all that endearing. To our right was a reference library that still uses an index card-based catalog, and to our left a ramp that took us to the front entrance from which we saw into the vast space known as the Crawford Auto Aviation Museum.
This spans two floors: the main one and a basement, the latter having enough cars in it to qualify as a parking lot with no spaces left. The upper level contains mostly automobiles built in Cleveland as well as a smaller section on the aviation industry and Cleveland's involvement in it. On display are two racing planes, a gondola once used by the Good Year Blimp, and a small open bi-plane. On the day we visited, a historical re-enactor portraying race champion Roscoe Turner gave us a bit of his persona's background in racing as well some information about Cleveland's involvement in the aviation industry.
When I visit a history museum I like to discover new things, and here I wasn't disappointed. I learned, for example, that northeast Ohio was once a major center of car production. According to one of its information signs, "between 1892 and 1932 approximately 115 automobile companies existed in northeast Ohio and from 1896 until 1907" it was the largest producer of automobiles in America. Detroit overtook northeast Ohio as the biggest car manufacturing center in America when Ford introduced the Model T in 1908. All 115 northeast Ohio companies found on a list in the museum ultimately failed, some of them finally shuttering because of the Great Depression.