DONALD THOMPSON: THE CON ARTIST WHO BECAME A GREAT PHOTOJOURNALIST
Copyright
©
2019 by Mark Strecker.
Adapted from Americans in a Splintering Europe: Refugees, Missionaries and Journalists in World War I (McFarland, Copyright
©
2019 by Mark Strecker.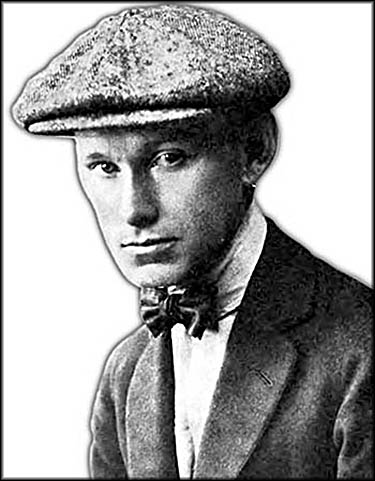 Donald Thompson
Photo from Donald Thompson in Russia
by Donald C. Thompson (1918).
Digitized by Google Books.
Modified and enhanced by Mark Strecker.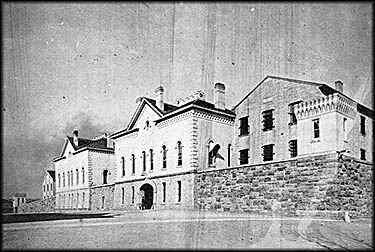 Leavenworth Prison

Library of Congress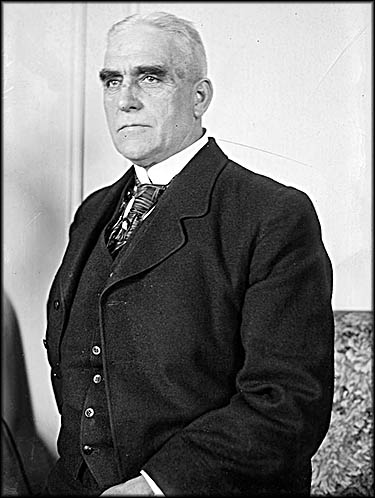 Sam Hughes

Taken between 1915 and 1920. Bain News Service.
Library of Congress.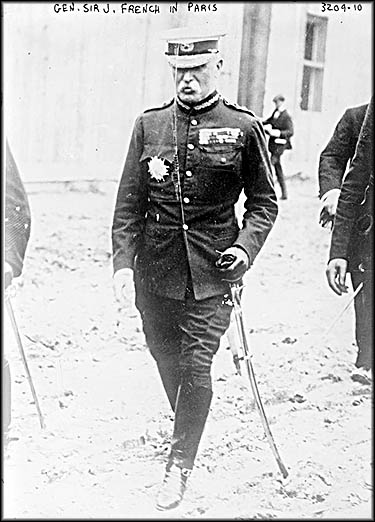 General John French, Head of the British Expeditionary Force (BEF) in Belgium and France

Taken between 1914 and 1915. Bain News Service. Library of Congress
None of the armies on the Western Front wanted anyone photographing or filming the fighting for fear it would destroy morale among the civilians at home. Those few allowed in the lines had to submit their images to the censors who decided which photographs the public could see. Few journalists defied this restriction for fear of losing their jobs or facing arrest. Getting uncensored images out of the warzone required much nerve and a good dollop of guile, two traits exhibited with much gusto by the American photographer and filmmaker Donald C. Thompson.
Born in Topeka, Kansas, probably on January 19, 1885, Thompson's appearance hid an ambition and audacity unmatched by few others. A mere five four in height with an average weight of about 120 pounds, he had a clean shaven face and a "sunflower smile." He showed an uncanny coolness when under fire. Even after suffering a major wound, he went right back to the fighting after recovering. Usually seen chewing or puffing on a cigar, when Powell first met him in Ostend, Thompson "blew into the [U.S.] Consulate … wearing an American army shirt, a pair of British officer's riding-breeches, French puttees [a single length of cloth wrapped around each leg], and a Highlander's forage-cap, and carrying a camera the size of a parlor phonograph."
Thompson had begun his career as a photojournalist in 1903 when he went to work for the Topeka newspaper Capital, supplementing his income with an occasional bit of fraud. In 1909, the Secret Service arrested him in Norfolk, Virginia, for impersonating two different army officers, Lieutenants D.C. Huffman and Earl McFarland, in whose names he had written a series of bad checks across the country. Thompson had posed as the latter in Los Angeles despite the fact the genuine man was stationed in the Philippines. When caught, he confessed to all, serving two years in Leavenworth for his crimes. Upon his release on June 6, 1911, authorities arrested him the moment he walked outside the prison gates, this time for fraud he had allegedly committed in Columbus, Ohio. Imprisonment did not deter him from trying it again. In 1923, he passed bad checks in the names of naval officers. During this crime spree, he even had the audacity to pose as Franklin D. Roosevelt.33
Thompson's experience as a confidence man would serve him well during his coverage of the war: he did not hesitate to lie, cheat or steal to get what he wanted. When the Germans offered him money to spy on their behalf, he took it, then claimed, "Their dastardly work I did not do. The money I spent in cafés in many a capital in Europe.… I am only sorry they didn't give me more." When asked how many languages he spoke, he replied, "Three.… English, American and Yankee." His inability to speak any foreign tongues did not deter him from plunging alone into areas in which no one spoke English.
He was living in Montreal and working for the newspaper Cartier Centenary when the war broke out. Gambling it would present a photographer like him the chance of a lifetime, he sold off all his possessions, pawned his watch, and used the proceeds to buy three large cameras plus a ticket on a steamship, leaving him with about $15. Knowing he would need credentials, he solicited his friend Sir Sam Hughes, the Canadian minister of the militia, for letter of introduction. Hughes, born in Ontario and descended from Ulster Orangemen (militant Irish Protestants who wanted Ireland to remain part of the United Kingdom), he would recruit about 40,000 army volunteers in the war's first two years, but later come under fire for his autocratic tendencies. He tried but failed to keep the Canadian Expeditionary Force independent from the British.
Thompson brought to Europe with him both still and motion picture cameras. For the former, he always used Kodaks, possibly the Autographic model. For the latter, usually made out of wood in this era, he probably did not employ the common hand crank model but rather relied on one that used battery power. He arrived in Liverpool in August 1914 and from there made his way to London where he foolishly spent the remainder of his money by staying in the Savoy. Penniless, he nonetheless made his way to France with dubious credentials: a passport, his letter from Hughes, and card saying he belonged to the Benevolent and Protective Order of the Elks. Told he could go to the front as soon as permission to do so came through, after two days he gave up waiting and headed for Paris anyway. There he met with Ambassador Herrick and from him procured an introduction to French War Office. Those working there told him he could go to the front when the British War Office gave him permission. Realizing they would never allow a photographer there, he left for it anyway, pawning his last piece of jewelry to raise the funds.
Here his skills as a con artist served him well, starting with his claim of being a captain in an unnamed branch of an unknown military service. French authorities arrested him a number of times, but his excuses usually secured his freedom. Once he told them he needed to get to the Belgian front to rescue his wife and children. One of the French officers who heard the tale, greatly moved, gave him a lift in his car. On another occasion, he presented his letter from Sir Hughes and said he needed to catch up with the Canadian Expeditionary Force, an interesting tale considering its first wave of soldiers did not sail until October 2 and would not arrive in Liverpool until October 14.
He reached the front by taking a train as far as it would go, then walked the rest of the way. At Mons, the Belgian town at which the first battle the British Expeditionary Force (BED), fought on the European continent occurred, he embedded himself with a Highland regiment. For eighteen hours he took photos and filmed them while under continuous German fire. He made his way to the French trenches and there met a lieutenant who had once arrested him. He put Thompson on a train for Amiens with guards to ensure he transferred to one in Boulogne that would go nonstop to the coast. Once there, Thompson was ordered to go straight to England.
To escape his minders, he dove through an open window into a first class compartment reserved for a Russian countess who had decided to leave Paris and return to her homeland. Just outside of Boulogne, the train stopped to allow officials from Scotland Yard to search foreign passengers for contraband. Having had his film confiscated once before, he asked the countess to hide it on her person, gambling authorities would leave her alone. She said she would if he loaned her the 1,000 francs she needed to get home. He only had 250 on his person, so he handed these over, then said he would give her the rest in American money. Having an insufficient amount of this, he threw into the bargain all his coupons from the United Cigar Stores, a chain started in New York City owned by George J. Whelan. Known for banning the placement of Indian statues in front of his stores, within his establishments men could exchange coupons for items such as fishing rods and pipe cases for themselves and cut-glass dishes and silk stockings for wives or girlfriends.