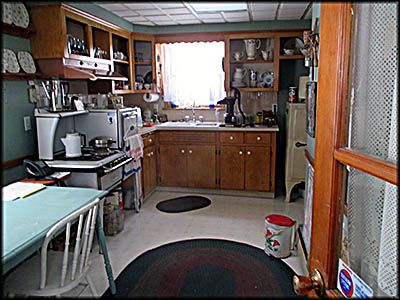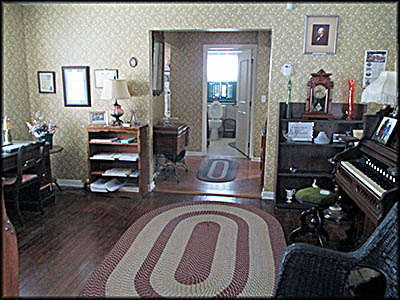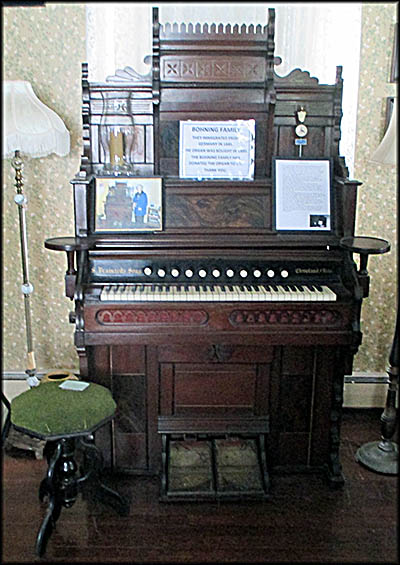 One would hardly have guessed that from these humble beginnings this village would one day develop into a bustling city. Between 1920 and 1930 its population grew by a staggering 511 percent. One person who watched this firsthand was Joseph A. Schmitt. Born on August 17, 1888, on a farm along Turney Road, now one of Garfield Height's main thoroughfares, it was his grandfather who had made the bricks for the aforementioned Park Knoll School. In his free time, Schmitt often grabbed a ride into Cleveland proper with his father, who went there daily to deliver milk in what is now Cleveland's Slavic Village. While in the city, young Schmitt was exposed to its many cultural offerings.
Schmitt attended the Dyke School of Commerce in Cleveland. He tried and failed to start a bus line, opened a branch of the Dime Savings and Loan Bank, then moved into real estate. In addition to his business work, he was appointed South Newburgh's justice of the peace, an office of law enforcement that no longer exists in Ohio. He was responsible for local civil and minor criminal matters. When World War I broke out, this position exempted him from the draft. Schmitt's younger brother, Mathias, served in France where he died in Battle of Meuse-Argonne, which began on September 26, 1918, and didn't conclude until the Armistice on November 11.
Schmitt's real estate career ended with the arrival of the Great Depression. During that terrible time he found work at the New Deal's Home Owners' Loan Corporation, whose goal was to help people refinance their homes. When that program shut down, he joined the Federal Housing Association. At the age of seventy, Garfield Height's mayor appointed him as Chairman of the Zoning and Planning Commission for the City. By this time Garfield Heights had a population of around 35,000.
The GHHS has preserved all sorts of interesting artifacts from Garfield Heights' past. Our guide demonstrated for us one of the museum's three phonographs. Sound was generated within a box. To make it louder one opened the two doors on its frontside. A wind-up phonograph made by the Edison Company played wax cylinders.
The man who occupied the house in which the museum now resides, Joseph Ellis, was a keen ham radio operator and he left his set behind. I know virtually nothing about transmitting radios, but even I could tell this one was built long ago because it used vacuum tubes. Ham radios, for which you need a license to operate, can only communicate with other hams. Learning Morse Code was once a requirement to acquire an operator's license, though now it isn't. Ham radios allow people from across to world to speak to one another, the lingua franca being English.
Using shortwaves, ham operators communicate such long distances by bouncing radio waves off the ionosphere and even the moon. A more practical system of orbiting satellites carrying amateur radio (OSCAR) has made these techniques largely obsolete. Even in the age of the internet, the number of licensed ham operators is about 2.6 million worldwide. Next time there is a major natural disaster that knocks out traditional communications, if you check the news closely, you're bound to find a story about how local ham operators kept the affected area in communication with the outside world.
It is a rare historical society that doesn't have at least one organ or piano, and this one is no exception. Its organ was powered by pumping foot pedals and was sold by S. Brainard's Sons, a Cleveland firm founded in 1836 by Silas Brainard, a noted flautist. The company also sold musical instruments and published sheet music, songbooks, and the monthly journal Brainard's Music World aimed at giving tips to aspiring musicians and writers of sheet music. The company moved to Chicago in 1889. One of Silas' sons, Henry, remained in Cleveland to run a store that sold Steinway pianos.
The beautiful organ possessed by the GHHS was purchased around 1880 by Mrs. Maria Blase Bohning when she recognized that one of her ten children, ten-year-old Friedrich (Fred), had a talent for making music and asked for an instrument to play. Fred played it for many years until he followed an older brother out to California. Save for the occasional gathering or funeral, it lay fallow for many years until some of Mrs. Bohning's grandchildren began using it. When the last Bohning to occupy the house died, most of its contents were either given to family or sold off. No one wanted the organ nor could a buyer be found. Imagine the surprise of one of Mrs. Bohning's granddaughters when delivery men showed up at her house with it one day. Cousins had decided to bequeath it to her.