Garst Museum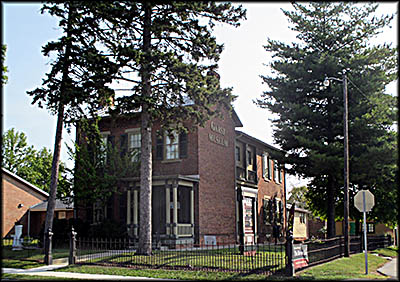 Run by the Darke County Historical Society, the Garst Museum has a massive collection of over 300,000 artifacts located in a 35,000 square feet building complex. It is the sort of institution you expect to see in Cleveland or Columbus, not the small city of Greenville, Ohio, where it resides. With just over 13,000 inhabitants, the city is by far Darke County's largest town. It stands upon the remains of the Fort Greene Ville, which was named for Revolutionary hero Nathaniel Greene and built in 1793 on the order of General "Mad" Anthony Wayne. The largest fort of its kind in the area, it served as the launching point of his campaign to force the Native Americans living in southeastern Ohio (then just a part of the Northwest Territory) to make peace. They had been attacking U.S. citizens who had settled on their land without permission and who were most certainly not welcome.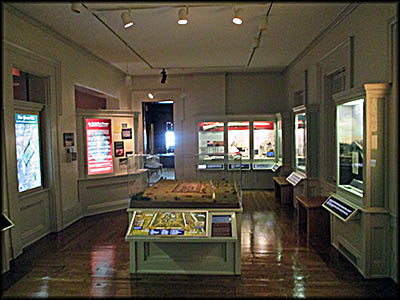 This President George Washington wanted to put a stop to, but he didn't count on the tactical and strategic abilities of Miami war chief Michikinikwa, who is better known to whites as Little Turtle. It was he who defeated Washington's first two U.S. military expeditions. The first was in 1790 and led by Josiah Harmer, whose undisciplined and underequipped Kentucky militia was no match for his Native American opponents. In 1791, Washington sent General Arthur St. Claire to deal with the situation, but an illness made it difficult for him to cope with running a militia not much more disciplined than the previous one. On the morning of November 4, 1791, he and his army of 1,400 men, then camped in a place latter dubbed Fort Recovery, found themselves surrounded by Native American warriors. Although he tried to put up a fight, St. Claire had to order a retreat to Fort Jefferson. The man charged with defending the retreating force's rear, Colonel William Darke, did his job exceptionally well, and it was in his honor that Darke County took its name.
Undaunted by these losses, Washington put General Wayne in charge of dealing with the issue at hand. At this point Congress finally created a standing national army that Wayne trained before taking it into the field. It's at this point I ought to mention that Darke County breeds and attracts famous Americans like a warren of rabbits. Among those in Wayne's expeditionary force were William Henry Harrison, later a U.S. president, and Lewis Meriwether and William Clark, who went on to head the expedition that explored the Louisiana Purchase. Departing with a force of men from Fort Greene Ville, Wayne headed north to establish a series of forts. At the place called Fallen Timbers he defeated a Native American force, who by this point were no longer under the command of Michikinikwa.
In June 1795, representatives of the Chippewa, Delaware, Miami, Ottawa, Potawatomi and Wyandot people came to Greene Ville to negotiate a treaty. Notably absent was Chief Tecumseh of the Shawnee, who would fight another day only to and lose his struggle and life during the War of 1812. The Treaty of Greene Ville (or Greenville) was signed on August 3 by several prominent chiefs as well as Wayne himself. It opened up a large swatch of southeastern Ohio to settlers who the Native Americans pledged to leave in peace. Of course greedy American citizens hungry for land soon moved into other parts of Ohio and the whole conflict-to-treaty cycle happened again. In the end Andrew Jackson forced nearly all Native Americans out of Ohio and into the West. At the museum hangs the painting The Signing of the Treaty of Greene Ville by Howard Chandler Christy that includes portraits of Wayne, Clark, Lewis, Harrison, and Michikinikwa.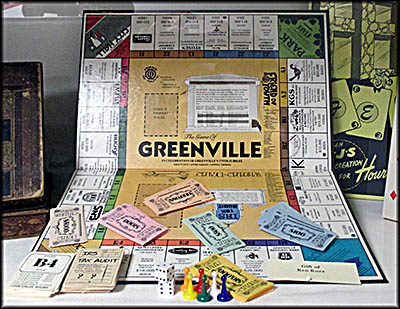 This is a special Monopoly
board made for Greenville.
This dollhouse was made by
Marilyn and Dale Robbins in 1983-1984.