Gnadenhutten Museum and Historic Site

Historic Fort Steuben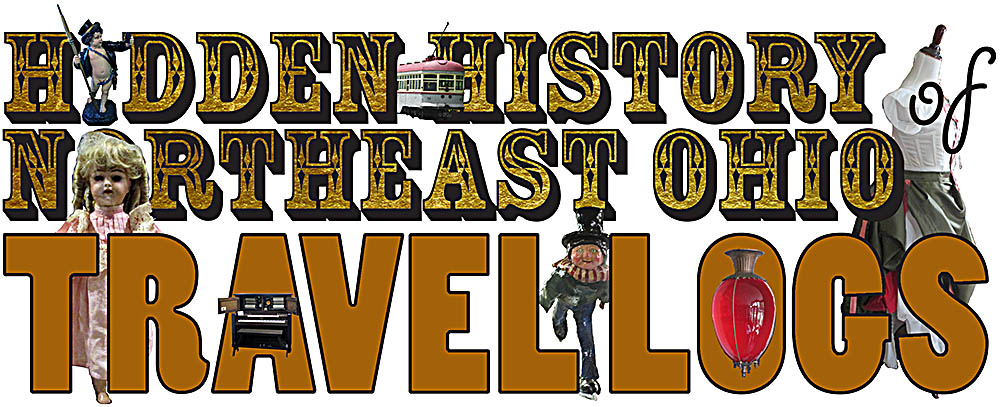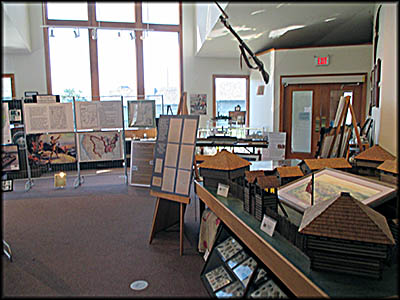 Logan Finding His Murdered Family
Library of Congress
When Britain signed a peace treaty with the newly recognized United States after the latter's successful revolution, it gave up a generous parcel of land west of the thirteen states known as the Northwest Territory. From this the states Ohio, Michigan, Indiana, Illinois, and Wisconsin were carved. At the time, the United States was governed by the Articles of Confederation, a document that created a weak federal system lacking the power to tax. Desperate to raise revenue to pay off the nation's debts, Congress decided to sell the Northwest Territory off in parcels. For it to be successful they first needed to rid the area of white squatters and Native Americans, the latter having possessed the land for thousands of years and who were disinclined to give it up.
About Native American resistance to white encroachment on this land, Historical Fort Steuben reproduces two speeches, one by a Cayuga war chief named Soyechtowa or Tocaniadorogon—whose English name was James Logan—and the other from Chief Seattle (or Seathl). The first man lived in the area and figures heavily in the history that led up to Fort Steuben's construction. The latter lived on the West Coast in what is now the city of Seattle. He believed in peaceful coexistence with the whites. His inclusion in the museum is a bit baffling considering he neither fits into the timeframe its covers nor lived anywhere near Ohio. So I'll just ignore him and suggest the museum find a better example of an accommodating Native American.
Logan made a famous speech known as "Logan's Lament" that appeared in Thomas Jefferson's influential book Notes on the State of Virginia. Logan was born in 1725 in the Pennsylvania village of Shamokin (modern Sunbury). He was son of an Oneida chief, Shikellamy, and a Cayuga woman. Because of his mother's lineage, Logan was considered a Cayuga, one of the founding tribes of the Iroquois Confederation. The Cayugas were from New York's Finger Lakes Region and lived mostly along Lake Cayuga.
Chief Shikellamy worked as an intermediary between the Pennsylvania colonial government and the Iroquois Confederacy, leading him to befriend the colonial secretary James Logan, his son's namesake. In 1774 Logan moved his family along at the mouth of the Yellow Creek with a community of breakaway Cayugas who had no connection with the Iroquois Grand Council which became known as the Mingo. For most of his life Logan was a friend to the whites and bore them no ill will.
In 1772 the British abandoned Fort Pitt, leaving whites who had illegally settled the region unprotected. In the minds of the ambitious governors of Pennsylvania and Virginia, it also meant a lack of a royal claim, leaving them to annex the region for their own colonies. To that end both sent an agent to facilitate their claims. Arthur St. Clair represented Pennsylvania and Doctor John Connolly represented Virginia. The two settled in Pittsburgh and neither recognized the other's claims.
The biggest trouble was that while it was true the Iroquois Confederation had ceded this land to the British by signing the Treaty of Fort Stanwix in 1768, it wasn't theirs to give away. It belonged to the Shawnee, and they threatened to kill any surveyors caught on it. This they had done in May of the previous year to a surveying party from Virginia, leaving only one man alive to tell the colonial governor, John Murray, Lord Dunmore, to keep his colonists out of Shawnee lands.
On the pretext of peace, a prominent trader named George Croghan invited several Shawnee chiefs to parley at Point Pleasant in what is now West Virginia. Among those who came were Hokolesqua (Cornstalk) and his son, Elinipsico. A trap, Croghan took them hostage. Whites attacked them upon their release, killing Hokolesqua's son. The Shawnee retaliated, prompting Connelly to write a circular letter warning whites that the native people of the region planned to attack them. The idea was to stir up trouble, which it did.
Michael Cresap was one of those who read the letter. Born in Maryland on June 20, 1742, for several years Cresap ran a store there, but in the Spring of 1772 financial troubles prompted him to move to the Ohio River near modern Wheeling, West Virginia, where he began building houses for settlers. This despite the fact that the Proclamation of 1763 forbade British subjects from settling any territory west of the Appalachians. Looking for vengeance, Cresap gathered up and led a party of settlers operating about ninety miles down the river from Pittsburgh. On April 27 the party scalped two Shawnees paddling a canoe on the Ohio River, quickly following this up by killing another and wounding two more.
Four days later and fifty miles up the river near Yellow Creek in what is now Columbiana County's Yellow Creek Township, a war party of whites led by Daniel Greathouse, who knew Cresap, decided to enact its own retribution. Joshua Baker invited a Cayuga party consisting of two men and two women to a shooting match at his cabin. Hidden outside were Greathouse and his men, who swooped in and killed them, then murdered another two who arrived later. When six more came to investigate what had happened to their friends, they too were attacked. Two died and one was wounded. Among those butchered that day were Logan's mother, brother and pregnant sister.
Blockhouse at Fort Pitt about 1902.
Library of Congress