Gnadenhutten Museum and Historic Site

Kent Historical Society Museum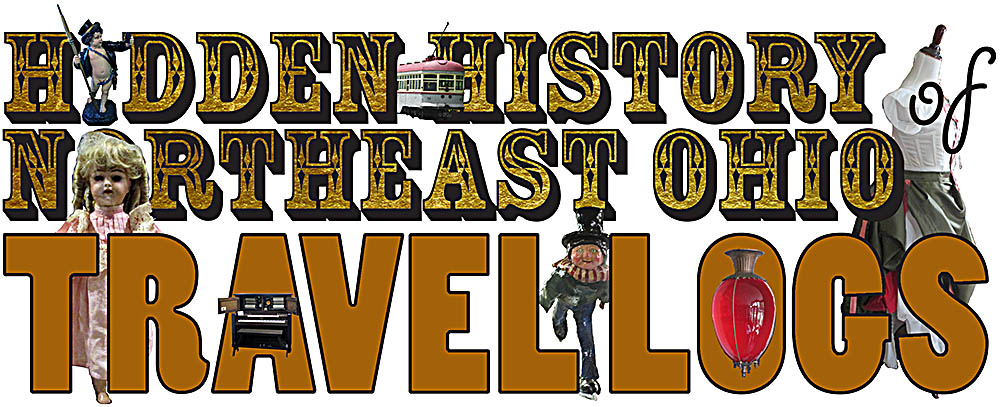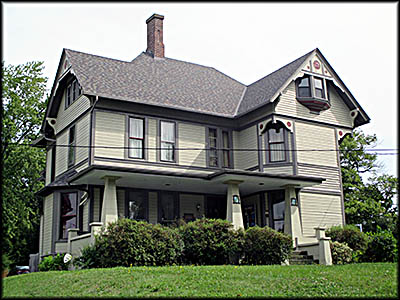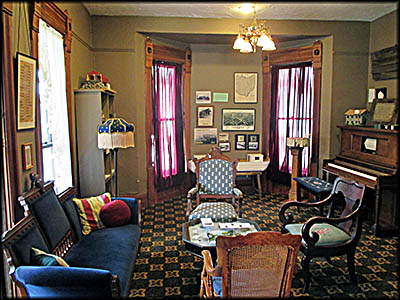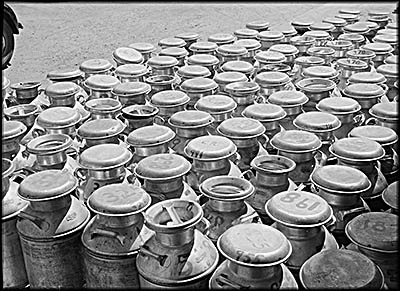 Items from Kent businesses that are no more.
Milk Cans
Library of Congress
The Kent Historical Society Museum is hidden in plain sight, or at least it was for me. I passed it twice before noticing the sign in front of it telling me it was there. The museum began in 1971 in the Erie Depot Station, a building constructed in 1875. In 2011 the Kent State Historical Society bought the nineteenth-century Clapp-Woodward House and restored it to look as if it still existed in the Victorian era, then made it into its new museum. Marvin Kent had the house built for his sister, who had married into the Clapp family. During restoration work in 1978, the initials of Marvin's son, Leon, were discovered carved into a wall.
A temporary exhibit about defunct Kent businesses with a focus on local dairies and milk delivery services greeted me the day I visited. The first person to deliver milk in Kent was James Woodward, who before embarking on his daily delivery blew a bugle to alert his customers he was heading out. Customers not ready got no milk. Woodward used a horse-drawn wagon to move his product. In those early days milk was poured from a large container into whatever receptacle the recipient had on hand. It wasn't until the invention of the mass produced glass bottle that milk came in that type of container. Delivered milk was often raw, making it a vector for spreading bacterial diseases such as E. coli, Brucella, and Salmonella. Customer demand for pasteurized milk forced dairies unable to invest in the necessary equipment or to shut down.
Some dairy farmers who got into the milk delivery service began producing it on an industrial scale. The first of this type in Kent was Kent Sanitary Milk started in 1908. In 1920 Kent Sanitary Milk's owner, Jay R. Ferry, sold the business to Earl C. Tatgenhorst, who renamed it the Perfection Dairy Company. By the 1930s it served about eighty percent of Kent and operated in a thirty mile radius around the city.
One of Perfection's biggest competitors was Fenn Dairy. Its owner, Howard Fenn, opened a modern facility on State Route 261. Howard's brother, Todd, bought the business in 1952 and opened a store to sell its products. The store remained open until around 1960. The decline of the milk delivery business came about because of refrigeration, milk being readily available in supermarkets, and new techniques to extend its shelf life. There are still companies that deliver milk to your door in the United States. And as side note, milk delivery is usually associated with men—thus the word milkman—but a glance at 1940 U.S. Census records revealed that women also performed this job.
Another defunct Kent business is Herriff's Store that sold furniture and home decorating items. Its founder, Ira L. Henriff, added undertaking to its services, making me wonder if a partner in a relationship shopping here for furniture once said, "Hey, while we're at it, why don't we arrange for you mom's funeral?" Ira served many years as a funeral director and when he died, his wife, Belle E. Caris, took over his duties. One of the couple's daughters, Amy, became one of Ohio's first licensed female embalmers. She was also the principal of Kent High School. Their other daughter, Dene, went into teaching as well and in her spare time she helped out with the family business.
Information about another defunct business can be found in the museum's Main Street Room where you will find a partial facsimile of Emory's Barbershop complete with one of its chairs and sinks. Started in 1919, it shuttered in July 2011. Its last owner and namesake was Emory W. Vance. He had come from West Virginia to Kent in 1959 and began working at Murphy's Barbershop in 1962. In 1987 he bought the place and renamed it after himself.
One Kent business that is still around was started by John Davey, the man who popularized the fact that ailing trees could often be saved rather than cut down. His company eventually became employee-owned and is one of the most successful of its type, with operations around the world. Davey was born in 1846 in Somersetshire, England. In Torquay, a seaside town in Devonshire, he learned about horticulture and how to landscape. He, his wife Bertha, and their infant daughter moved to Kent in 1881 to become the Standing Rock Cemetery's sexton. As keeper of the grounds, he planted trees and landscaped. This led to his invention of what he called the science of tree surgery. He founded Davey Tree Expert Company, which still has its headquarters in Kent. He also became president of the Davey Institute.

Gnadenhutten Museum and Historic Site

Kent Historical Society Museum