Liberty Aviation Museum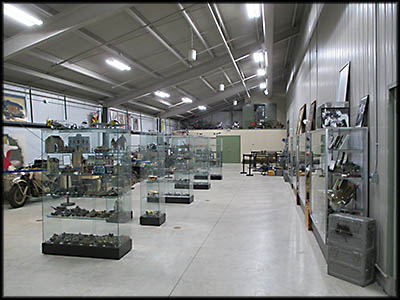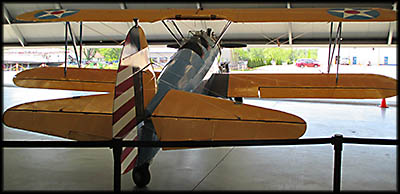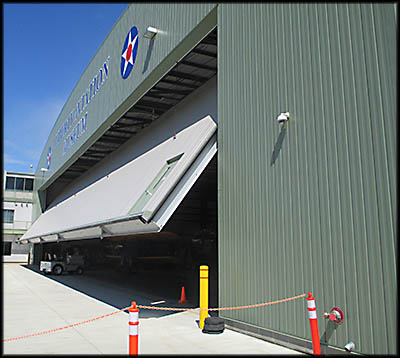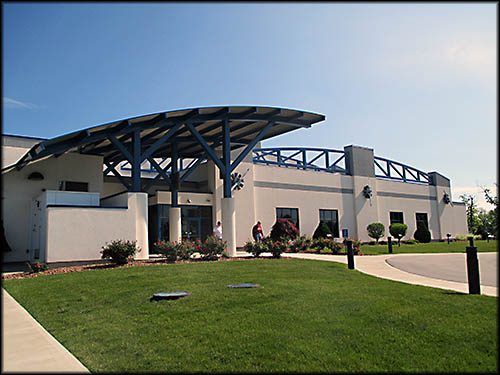 Garage sales don't often yield entire museums, but that's what happened. I needed a lamp for my basement and wasn't keen on buying a new one since no one was going to see it except for me anyway. That, and its sole purpose was to illuminate a specific area for about five minutes a day. I thought the best (and cheapest) way for said acquisition was to pick one up at a garage sale. But this was in early April, so Garage Sale Season hadn't really started in earnest. Using the Web, I found an estate sale in Port Clinton, Ohio, which is about forty-five minutes away from where I live.
Alas, it was a bust. Undaunted, I bought a local newspaper to see if any more sales were on in the area. There was one more nearby, but by now it was getting towards lunch time, so I decided to eat before proceeding any further. The night before this little venture I had used Yelp! to look for local restaurants, preferably of the non-chain type. Here I found the Tin Goose Diner, a retro-looking establishment that had gotten some pretty good reviews. Imagine my surprise upon arriving to see that it was attached a museum I didn't know existed.
This was the Liberty Aviation Museum at the Erie-Ottawa International Airport. Port Clinton is a small town along Lake Erie's southern shore that has the luck of being a prime vacation spot thanks to its proximity to Put-in-Bay, Kelly's Island, and other nearby lake isles near which Oliver Hazard Perry fought the Battle of Lake Erie. The introduction of reliable commercial aircraft changed life on these islands. In 1930, Milton "Red" Hersberger founded the islands' first air service, Erie Isle Airways, a bold thing to do considering this was one of the darkest years of the Great Depression. For his first few years of operation, he flew Waco and Standard open cockpit biplanes. After winning a contract to deliver the U.S. Mail in 1931, increased cargo loads forced him to find something larger and more robust. In 1934 he bought his first Ford Tri-Motor, an all metal enclosed plane that, like its name implies, is powered by three engines. He ultimately acquired four of them, which replaced the biplanes.