Gnadenhutten Museum and Historic Site

Kent Historical Society Museum

Gnadenhutten Museum and Historic Site

Mansfield Memorial Museum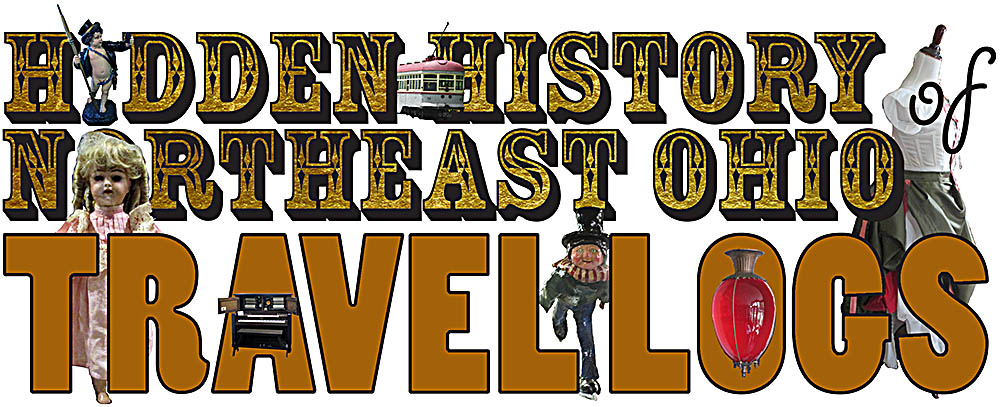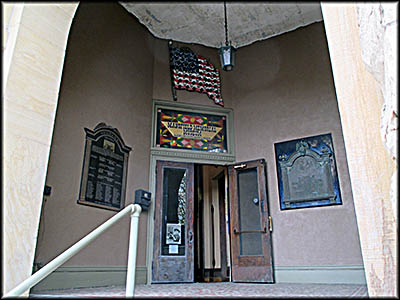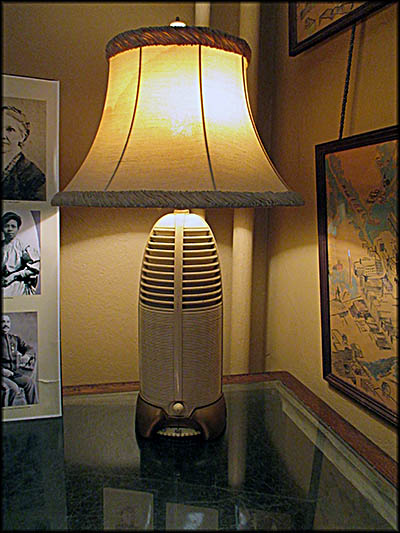 A lamp and radio (oh my).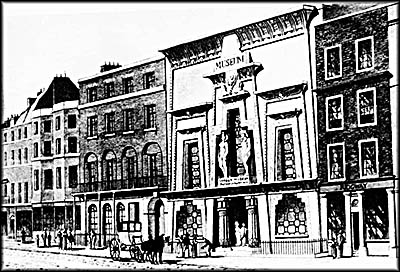 Egyptian Hall
Wikipedia Commons
The Mansfield Memorial Museum is the oldest museum in Richland County and is housed in a structure constructed in 1888 called the Soldiers and Sailors Memorial Building. During the late nineteenth and early twentieth centuries, Ohio built thirteen memorial buildings in honor of soldiers and sailors. The first constructed was this one, and it's also the last standing that is still being used for its original purpose. Ohio stopped building memorial buildings after World War I when the VFW and American Legion began erecting halls in which veterans could meet.
It was here on the second floor that the Civil War veterans' association called the Grand Army of the Republic met. The Memorial Library Association (now the Mansfield/Richland County Library) installed itself in the first floor where it stayed until 1908. On the third floor was the Mansfield Memorial Museum, which was founded by Edward Wilkinson, who served as its first full time curator until July 18, 1905. During his tenure he labeled much of the collection and built the glass cabinets in which many artifacts are still displayed. Under his curatorship it became one of the best museums in the Midwest.
Wilkinson was well known in the nineteenth century scientific community for his collection of amphibians and reptiles that he'd gathered from the Mexican state of Chihuahua. Born in Mansfield in 1846, his first career was that of sheet metal worker from which he took a break to fight in the Civil War. In 1873 his brother invited him to work in Chihuahua at the mine he ran. During his two years there, Wilkinson collected many specimens, returning in 1885 to find more.
He along with several others, including Dr. J.R. Craig, combined their personal collections to create the Mansfield Memorial Museum, which opened its doors on October 12, 1891. Founding a museum using one's own personal collection was not unusual in the eighteenth and nineteenth centuries. One example of this is Egyptian Hall in London. Located on the southern side of Piccadilly Circus, it was built in 1812 and, as its name suggests, looked like an Egyptian tomb complete with Hieroglyphics that no one could read at the time. G.F. Robinson built this edifice for a staggering £16,000, a sound investment as it turned out.
Purpose built as a natural history museum, some of its first items on display included a lion, giraffe, and elephant, and birds, all stuffed. It also had art, fossils, and weapons. Its core collection came from items William Bullock had amassed over thirty years of travel in Central America. Beyond his contribution, the museum also drew on the collections of Sir Aston Lever and the Litchfield Museum. The museum's popularity peaked in 1816 when it put Napoleon's carriage on display. This attracted 10,000 people daily. In 1819 its collection was auctioned off. After that the building was used primarily as a theater and exhibition hall until its demolition in 1903.
One of the first things a visitor to the Mansfield Memorial Museum will see is the Daisy Barker Thomas/Corley Mansfield/African American Collection that an information sign proudly described as "the largest Mansfield[-]related African-American Collection [sic] known to exist." Most of it is inside a glass case with some items hanging on the wall. Many of the photos lacked labels, though how much good they would do is questionable considering how hard it was to see through the thick, distorting glass.
Upstairs one will find a large collection of model planes made by the Air National Guard between 1964 and 1987 that complement a smaller collection of model tanks. If models are not to your liking (and I can't say I have much interest in them), the second floor is filled with a wide variety of items including dueling pistols, an original pike used in John Brown's ill-fated raid on Harpers Ferry, razor sharp beheading swords from the Philippines, a cane used by the Native American chief Red Cloud, an Incan cocoa drinking pot, an empty box of Rigby's Cuban Bound cigars once made in Mansfield (apparently the tobacco wraps came from Cuba), Zulu spears, John Sherman's suit (he being General William Tecumseh Sherman's brother), cuttings from two apple trees planted by John Chapman (better known as Johnny Appleseed), and a taxidermized ivory-billed woodpecker, now extinct. All the cases on this floor were built by Wilkinson, giving me the feeling that I was visiting the museum as it looked in the 1890s.
This exhibit highlights the many breweries Mansfield once had.

Gnadenhutten Museum and Historic Site

Kent Historical Society Museum

Gnadenhutten Museum and Historic Site

Mansfield Memorial Museum