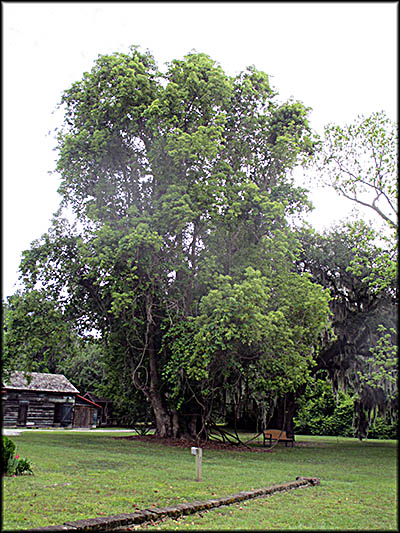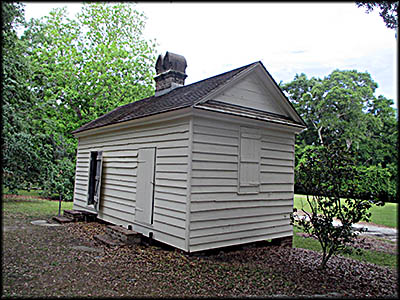 Years ago on the History Channel there was a British-made television series called The Story of English that included a visit with the Gullah-Geechee people and their unique creole language that incorporates English and a variety of Central and West African languages. Called Geechee, it is the only African-creole language native to the United States. The Gullah-Geechees' ancestors were kidnapped from West and Central Africa and forced to settle mainly on the sea and barrier islands along the coasts of South Carolina and northern Georgia. Gullah-Geechee culture is known for its woven baskets, handmade nets to catch fish, a unique musical tradition, and a rich spiritual religion. Their way of life these days is threatened by gentrification and the younger generation losing interest in their traditional culture.
William McLeod made his money the old fashioned way: he married into it. His wife was a Middleton, one of the area's richest families. The Middletons owned nineteen plantations and 3,000 slaves. The McLeod family were considered middle class. At the outbreak of the Civil War, they had about 100 slaves. They were the fourth family to own the land when William purchased it in 1851. It was he who had the present house built in 1854. Even though the planation encompassed 3,700 acres, the family never employed an overseer. William grew sea island cotton.
Although it looks grand from the outside, the house is relatively small. The first floor is comprised of five rooms plus a kitchen added in the early 1900s. The second floor, which you can't see because it has been repurposed as offices, has a hall, four bedrooms, and a bath,. The third floor is the smallest. It consists of just two rooms and a short hall. Here it is likely the house slaves lived. Presuming this to be the case, surely mother and son Isabella and Daniel Pickney occupied one of its rooms. Never one to miss an opportunity to employ child labor, the McLeods gave Daniel his own duties, one of which was to stand silently in the dining room or parlor swatting flies away from family members. Isabella's duties included emptying chamber pots and serving as the nanny for William's daughter, Anne.
Isabella was the bastard daughter of a white planter and enslaved mother. She and Daniel were given to the William specifically so she could serve as nanny for Anne, who had a rough childhood. In 1859, when she was just six years old, her mother died. Next followed her stepmother. When the Civil War broke out, her father, although exempt from military service because of his age (he was forty-one), voluntarily joined the calvary and headed to Virginia to fight. Most planters became officers but William began and ended his career as a mere private. In February 1865 he headed home to see his family only to die of pneumonia at Moncks Corner, just twenty-nine miles to the north of James Island as the crow flies. Isabella became Anne's surrogate mother. On her deathbed in 1935, Anne supposedly called out for the long dead Isabella.
In 1808 the United States barred the importation of slaves. It didn't stop smugglers but did reduce the number brought to America to a trickle. This made slave women valuable as breeding machines. Camps for this purpose were created where girls as young as ten to twelve were subjected to repeated raping by enslaved men. Only the biggest and strongest men were used because they'd been so dehumanized their owners treated them like cattle instead of human beings.
Pregnancy, whether willing or not, didn't exclude an enslaved woman from doing work. She still had to cook, churn butter, wash, clean, and so forth. Since wives of plantation owners rarely reared their own children, enslaved women did that, too. Some also served as wet nurses. They often had no assistance when giving birth, although other slave women would help if possible. Slave traders frequently bid on unborn slave children, and it wasn't unknown for an infant to be snatched from its mother shortly after birth.