Gnadenhutten Museum and Historic Site

Kent Historical Society Museum

Gnadenhutten Museum and Historic Site

Mansfield Memorial Museum

Gnadenhutten Museum and Historic Site

Kent Historical Society Museum

Gnadenhutten Museum and Historic Site

National Packard Museum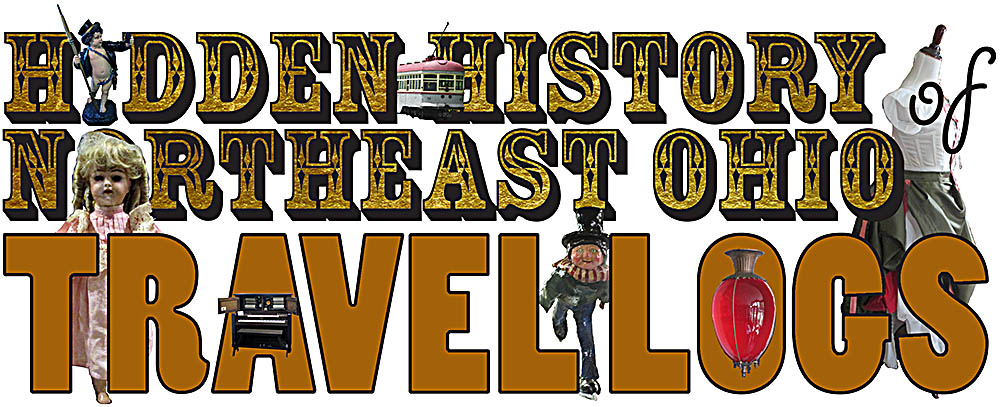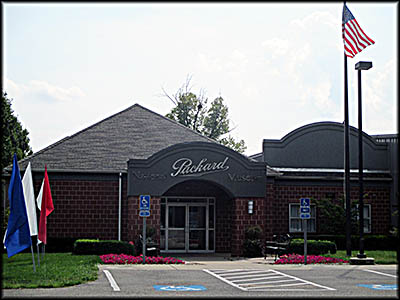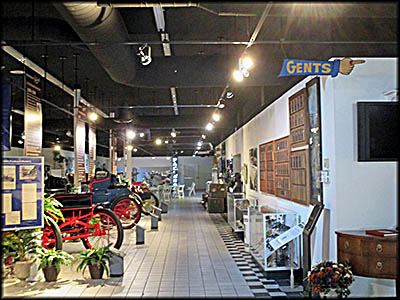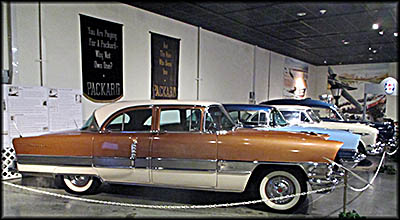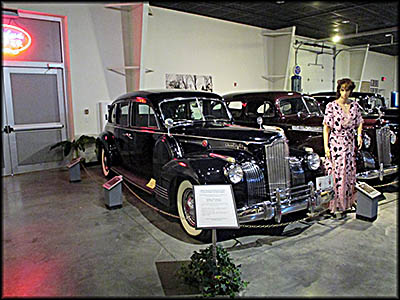 The National Packard Museum wasn't originally on my agenda. When I arrived in Warren, I'd planned to visit the John Stark Edwards House, but despite the sign out front assuring me it was open, it wasn't. This sometimes happens with museums staffed with volunteers. Across the street I saw the Warren-Trumbull County Library, so I went there to see if anyone there knew why the museum wasn't open. Although they thought it strange no one was there, they had no idea why. Informed that library had its own museum, the Sutcliff, I headed upstairs to see that.
This one-room museum is a beautiful replica of a room in an upper-class Victorian home. It outlines the history of the Sutcliff family, abolitionists who worked for the Underground Railroad. The trouble was by this point I already had three chapters for my new book Hidden History of Northeast Ohio touching on this topic, so I decided not to include it. So where else could I go? Again the excellent library staff helped me. Why didn't I check out the National Packard Museum just a few blocks away? This was definitely open. Because I live two hours away from Warren and had no desire to return at a later point, I decided to check it out.
The museum was founded by Theodore M. Martin, Jr.—Terry to his friends—who was born in Chester, West Virginia, on November 10, 1936. He moved his wife and children to Warren in 1963 when he took a job there at a cabinet making business. An antique car enthusiast, the first vintage auto he bought was a 1926 Buick sedan. In 1968 while visiting a car show in Hershey, Pennsylvania, he noticed that a 1900 Packard's brass nameplate said, "New York and Ohio Company." So far as he knew, Packard had been a Detroit car maker, so, intrigued, he looked into this. And lo and behold, the company had started in Warren. At the 1972 Hershey car show he posted a note that he wanted to buy a Packard. Someone sold him a one-cylinder Packard built in 1900, the first of many he would purchase.
In 1974 he and his wife, Lorna, organized and ran the seventy-fifth anniversary celebration of Packard in Warren. It brought together about 200 people and almost 100 Packards. Attendees visited the place where the first Packard was built, toured Packard family homes and historical sites associated with the company, and viewed a slideshow. Lehigh University allowed its Packard Model A, the very first Packard ever produced, to travel to Warren for the occasion. In the same year Martin opened the Packard's Birthplace Museum in part of his house's kitchen and bathroom. Warren Packard III was on hand to cut the dedication ribbon. The museum had just one auto part, a Blackmore engine, on display.
In 1982 Martin bought a Packard Model F that he planned to restore and drive from San Francisco to New York City to honor a trip performed in 1903 in by a Packard Overland Car driven by E.T. Fetch. On June 20 of that year, Fetch along with passenger M.C. Krarup departed from a San Francisco garage owned by Packard agent Harold Larsalere. They took a ferry to Oakland, then drove to Porta Costa for a total of thirty-eight miles that first day. All went well save for an overheated bearing that might have been caused by sabotage. The two men nicknamed their car the Pacific.