Gnadenhutten Museum and Historic Site

Kent Historical Society Museum

Gnadenhutten Museum and Historic Site

Mansfield Memorial Museum

Gnadenhutten Museum and Historic Site

Kent Historical Society Museum

Gnadenhutten Museum and Historic Site

Pioneer Village Town Center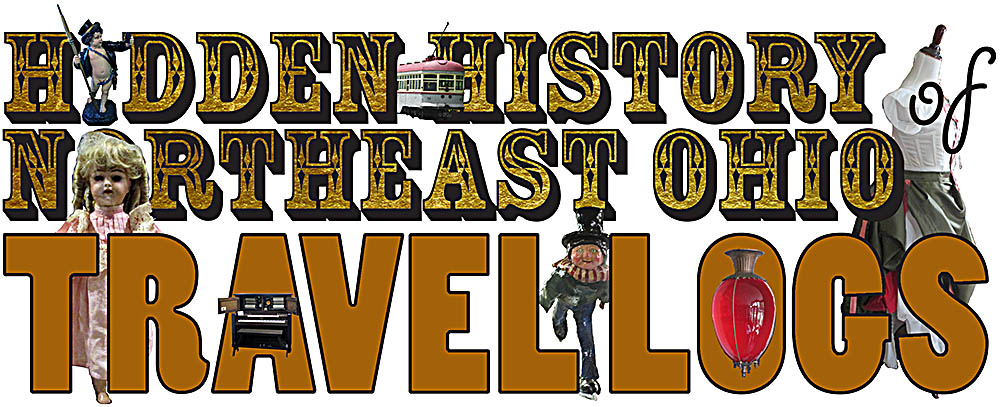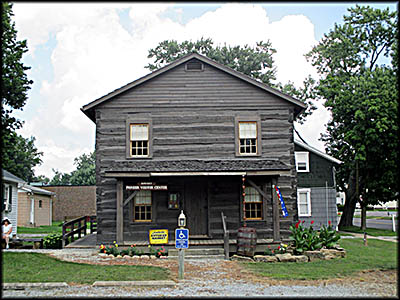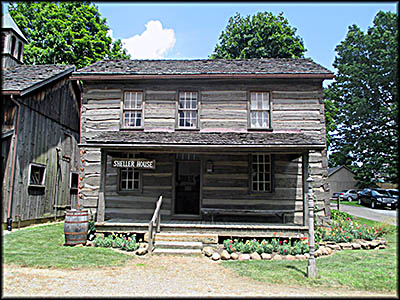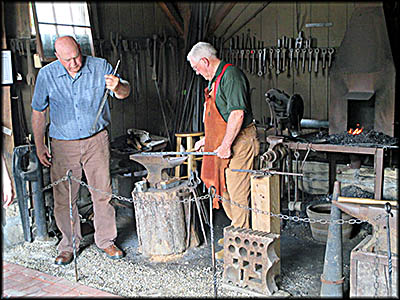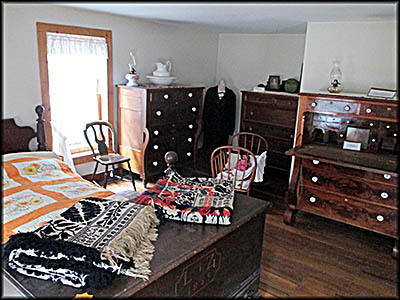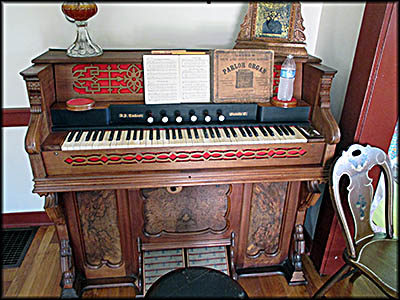 The Pioneer Village Town Center is a living history museum meant to give visitors of sense of how people lived in a nineteenth century village. It's composed of historical buildings mostly brought from elsewhere, although at a glance you wouldn't know it. It has a uniform feel with homes and businesses one would expect to see from that era. The day I visited, the blacksmiths did a demonstration and explained how those of their profession once worked. They made me an iron dinner bell triangle for a very modest price. Near their shop is a potter who has a wide arrange of his wares on display. Beside his shop were two ladies demonstrating their dulcimers, which is an instrument played by hitting its strings with small hammers.
It is best to start at the Downey Pioneer Visitors Center that houses a small museum filled with Native American artifacts, an impressive collection of Abraham Lincoln memorabilia, and an exhibit about the Chautauqua, a type of event whose history is outlined in detail in my book Hidden History of Northeast Ohio in the chapter about Wayne County. The museum had an interesting exhibit about Sayre's Grocery Store in Smithville, a beloved component of the village's community that offers a nice snapshot of the lives of several generations of a family living in an Ohio village in a largely rural area.
The store was started by Samuel Sayre. After moving to Smithville in 1928 from Quaker City, a village about eighty-seven miles to the south, this former railroad worker bought Walter Peppard's meat market. He set up shop in a three room building in which meat was put on ice for lack of refrigeration and where one of his sons, Delbert, recalled grinding bones to make feed for silver foxes and grit for chickens. Outside a smokehouse was used to cure hams and bacon.
Although the store's focus was meat sales and processing, in the early 1930s Samuel put up a few shelves for groceries. Despite being in the midst of the Great Depression, in 1936 he was able to buy a brick building that housed an expanded grocery store in one half and a post office in the other. The upstairs served as the family's home. At this time Samuel became a member of the Independent Grocers Alliance (IGA) with which the store stayed until IGA decided to only serve large stores.
Delbert worked at the store until being drafted into the army in 1942. Just twenty-two at the time, he served with the Ninety-ninth Infantry Division in Europe where he participated in the fight to liberate France and Belgium, then invade Germany. He fought in the Battle of the Bulge, Germany's unexpected last offensive on the Western Front that pushed hard into the Allies until it literally ran out of gas. After Germany's surrender, Delbert fully expected to be sent to the Pacific to fight the Japanese, but the dropping of the atomic bombs put a stop to that for which he was glad.
After the war he returned home to his father's store. When Samuel died in 1953, Delbert and his wife, Fern Gingery, took over. In 1961 they built a larger building and stopped allowing people to buy groceries on credit. In 1981 Delbert sold the business to his son, Glen, though he continued to work there. In July 1997 Glen's daughter, Judy, took over. The store, now called Sayre's Food Center, still exists, although Judy sold it to someone outside the family in 2013.