USS Cod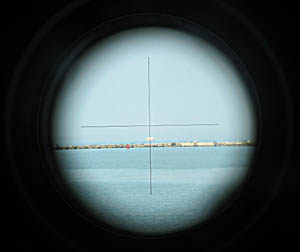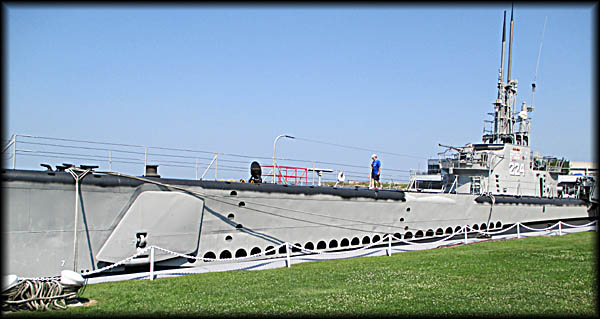 You can play with
the main deck gun.
To go below or aloft you had to pass through on of the Cod's hatches.
USS Cod
While still a child, someone told me that during World War II the Germans had gotten a U-boat into Lake Erie. Having had a healthy imagination in those days, I naturally believed it. Alas, age and knowledge erased this little fantasy when I better understood the reality. For this to be true, the U-boat would somehow have had to have gotten into the lake—this before the St. Lawrence Seaway—then find a supply base for victuals, weapons, and fuel, all while navigating through the shallowest of the Great Lakes. Yet the tale may have a kernel of truth: a WWII-era submarine, the USS Cod, does reside in Lake Erie. In 1959 the U.S. Navy towed her from Philadelphia to Lake Erie via the St. Lawrence Seaway. She docked in Cleveland and served as a training center until 1971, the year in which the Navy decided to scrap her.
Cleveland residents had other ideas. The boat had always attracted tourists, especially school children, so a group calling itself the Cleveland Coordinating Committee to Save Cod incorporated with the goal of preserving her, bolstering its argument by pointing out that the Cod's diesel engines had come from a Cleveland General Motors plant, meaning she had in effect started life in the city. The Committee ultimately prevailed, and the Cod became a major tourist attraction. Since that time, her caretakers have worked to restore her to her original condition so visitors can get a sense of life on board a WWII American submarine. During the war she had served in the Pacific with distinction, her operational history being detailed here. Such accounts give you raw details about her history and operations but don't substitute for a visit to the real thing.
One of the Cod's Diesel Engines