Wood County Museum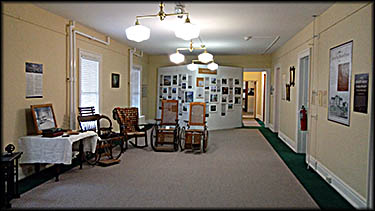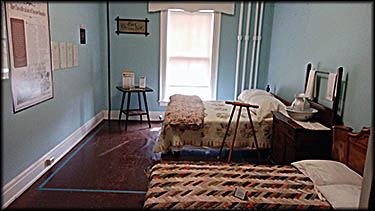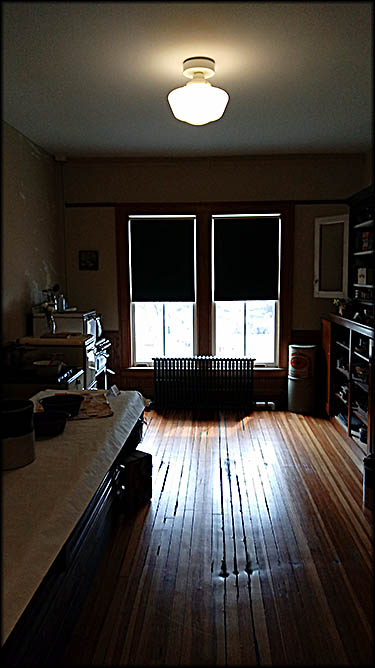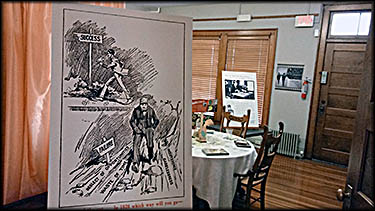 Wood County Historical Center & Museum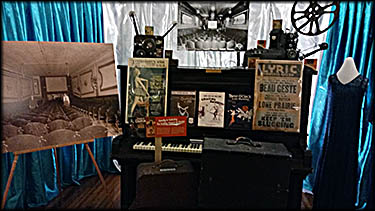 My unexpected visit to the Wood County Museum has its origin in a car wreck I wasn't in. Recently my uncle crashed his Buick La Sabre, and while he and his passengers were fine, the car was not. Deemed a total loss, it left my uncle with a bit of a problem He wanted a replacement of the same vintage from the early 2000s, so I went online and found a good candidate at a dealership in Bowling Green, Ohio. Being without wheels, my uncle asked if I would drive him there, which I did. As we neared our turn off on Route 6, I saw a sign pointing down a road that said: "Wood County Historical Center & Museum." This surprised me because back in the early 1990s I lived in this city as a student attending its university, and I must've passed this place hundreds of times while going back and forth from home, yet I never noticed it.
My uncle liked the car and bought it, leaving me free to visit the museum before going home. About it I knew nothing. Before going inside, I wandered the grounds to take some photos. While doing so, I found an Ohio Historical Marker that said that between 1869 and 1971 it served as the Wood County Infirmary. Well it looked like no hospital I'd ever seen, and reading further, I discovered why. Infirmary is a misleading term because this facility's purpose was to house Wood County's poor.
Never have I learned more regional history from a single museum than here. In 1816, the Ohio General Assembly established boards of county commissioners to create poor houses in every county, though it wasn't until 1864 that all had one. The Ohio State Board of Charities (OSBC) was established in 1867 to inspect and write an annual report on these poor houses with recommendations for improvements. The first report concluded that the two most essential qualities of these facilities were "the comfort of those to whom the charities are extended" and "the convenience of those immediately charged with the dispensation of public charities."
Although established as working farms with the idea that residents would be a source of labor in exchange for food and lodging, this goal failed because most of infirmary's residents could no more work a farm than Abraham Lincoln could dance in the Nutcracker. Residents were mostly old or sick or blind or lame or mentally ill or some combination thereof. There were also a lot of children. By 1873, the OSBC decided running large farms wasn't economical and instead suggested that infirmaries only needed an orchard, pasture and big garden. The OSBC also changed the name of this institutions from "poor farms" to the more humane-sounding "infirmaries."
Residents were segregated by sex. At the Wood County Infirmary, "the men lived in the east wing, first and second floors [and] the women lived in the center wing, second floor." The sexes were separated by a locked door only opened on Sunday morning so all could gather for a church service. It is hard to judge how crowded the living quarters were. As the lone person wandering through the main house's halls and rooms, it seemed like there was ample space. But put enough people there and I imagine it would get rather crowded.
The OSBC decided children would not for the most part be admitted to the state's infirmaries. Instead they would be put into orphanages because authorities worried mixing them in with impoverished adults would have a corrupting influence. Only children under the age of one were allowed to stay with their mothers. Although each county was required to build an orphanage, many took years to do so or never built one at all. In its early days, the Wood County Infirmary had no orphanage, so it instead indentured or fostered orphans to local families, which probable was not a pleasant experience for the little ones. Some were sent to the Cleveland Protestant Orphan's Asylum. It wasn't until 1913 that Wood County opened its Children's Home, which was located in Bowling Green rather than on the infirmary grounds.