Ashland County Historical Society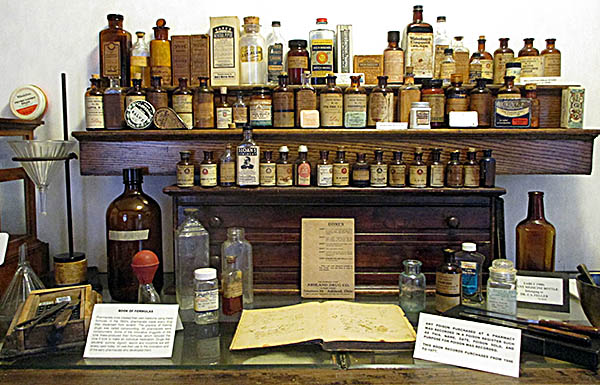 Ashland County Historical Society

Administrative Building (and Entrance)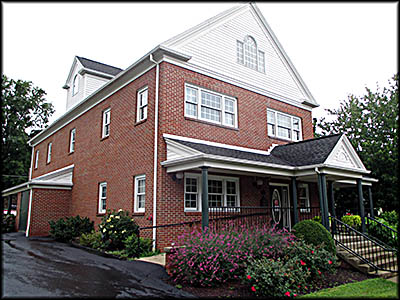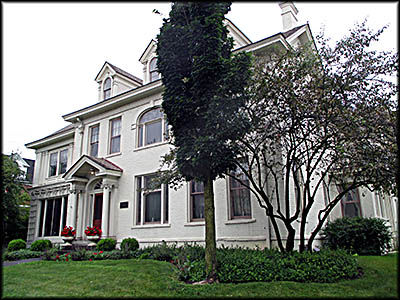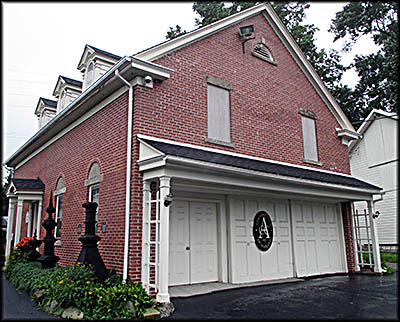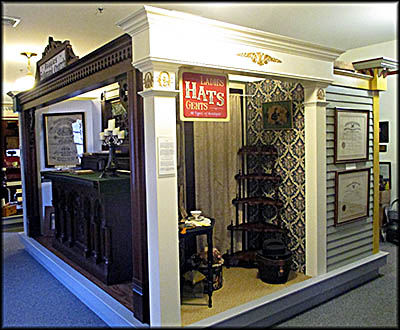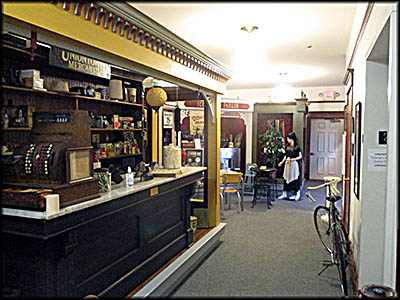 The Ashland County Historical Society (ACHS) is located in Ashland, Ohio, home of Ashland University. The ACHS's museum campus consists of the Noonan House—which serves as its headquarters and where you enter—the Manor House, the Carriage House, and a white barn that my traveling companions and I didn't go in. Most museums are either self-guided or have a tour, but this one is a hybrid of both. We began with a self-tour upstairs in the Noonan House where there are a number of exhibits about places once found in Ashland County. The shoe and boot shop, for example, represents Archie Burn's Shoe Shop from the 1920s and 1930s. Although it had a cobbler, most of its business came from the repairing of shoes rather than making brand new ones. This was in an age before everything we buy was ultimately disposable. That and during the Great Depression few could afford a new pair of shoes.
In the latter decades of the nineteenth century and the first ones of the twentieth most small towns and cities had an opera house and Ashland was no exception. These were often ornately decorated affairs in which a variety of entertainment other than opera itself could be seen. For me this would've been just as well. Opera is my fourth least-favorite type of music. Next up is country, followed by bagpipes and topped off by yodeling. I often wonder if tight lipped criminals being interviewed by the police might tell all rather than listen to bagpipes and yodeling played together.
Ashland's opera house was built in 1880 and located on the corner of Main and Center Streets. When the original building burned down on February 18, 1903, it was decided to rebuild it on the same spot. Here, according to an information sign, one could see "live concerts, traveling shows, graduations, home talent shows, [and] political rallies." A projector was eventually installed so movies could be shown, which continued to play here until the late 1930s. The building was declared unsafe in 1940 and torn down in 1954. In its place rose a edifice that housed J.C. Penny, then a Grant store, and finally Home Hardware Furniture.
We took an elevator down to the Noonan House's basement to see the Veterans Historical Survey room. This has artifacts donated or loaned by people or their families who participated in one of the wars the U.S. has been involved in. Most historical societies have this type of exhibit and I've seen so many I rarely pay that much attention because it's usually the same stuff.

This one is an exception. It's loaded with rare items, nearly all of which are in excellent condition and some of which are very valuable to the right collector. A sampling of artifacts from World War II include a German rural police dress bayonet, a German police helmet, a German soldier's bayonet and scabbard, a German Luger, an Italian army helmet, bayonet, pistol holster and ammunition pouch, a Type 99 1939 Japanese rifle, a Japanese non-comm officer's sword, a Japanese military helmet, and a Japanese Type 14 Nambu pistol, holster and magazine.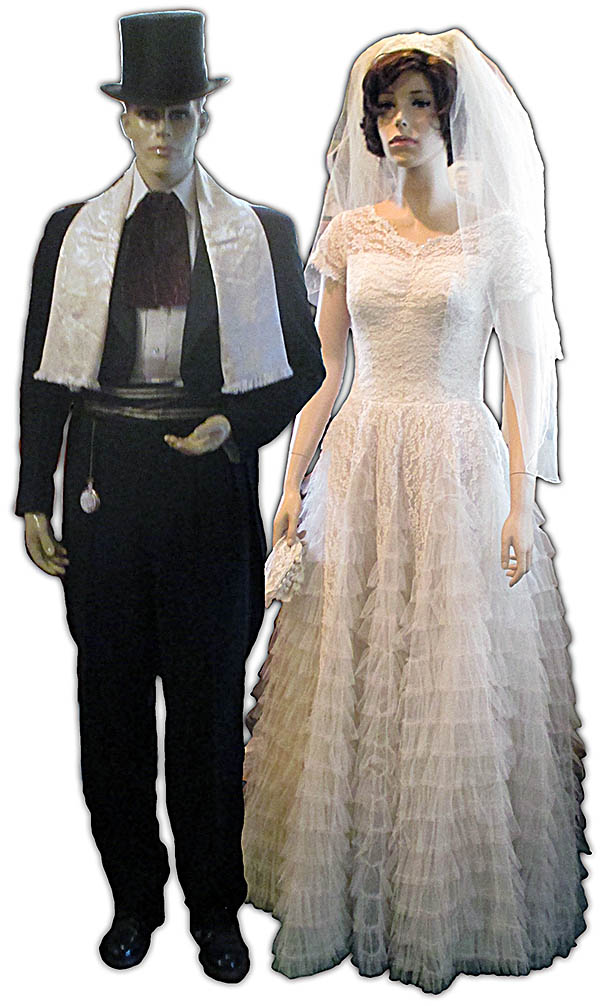 An unhappy-looking bride and groom.
There is also a German pickelhaube helmet first used by the Prussians and later by the German army after Germany's founding in 1871. The pickelhaube is the leather helmet topped with a spike. Utterly useless as a means of protection from either bullets or shrapnel, its best feature was its intimidation factor. During World War I when trench warfare set in, German soldiers quickly discovered snipers loved that spike protruding from its top, leading to this kind of headgear's extinction.
After finishing the Veterans Historical Survey room, our guided tour began. We headed to what the ACHS calls the Manor House, which was never called that by those who lived there. Built in 1859, it was constructed for Doctor J.P. Cowen. He lived here till his death, and his wife, who presumably outlived him (the information sign is a bit vague about this), occupied the home until 1903. From 1906 to 1932, the Myers family lived here. From 1952 to 1969, the president of Ashland University, Glenn L. Clayton, and his family occupied the home. After this it came into the possession of the ACHS.
Throughout the museum's buildings but especially in the Manor House are a number of manikins wearing historical clothes. I normally criticize museums that use store manikins as stand-ins for statues or sculptures, but in this case it works because their purpose isn't to represent people but rather to serve as the best way to display the museum's many costumes. In the room into which we entered the Manor House, for example, stood manikin wearing a lawn dress, a type of apparel women wore outdoors during lawn parties and no where else.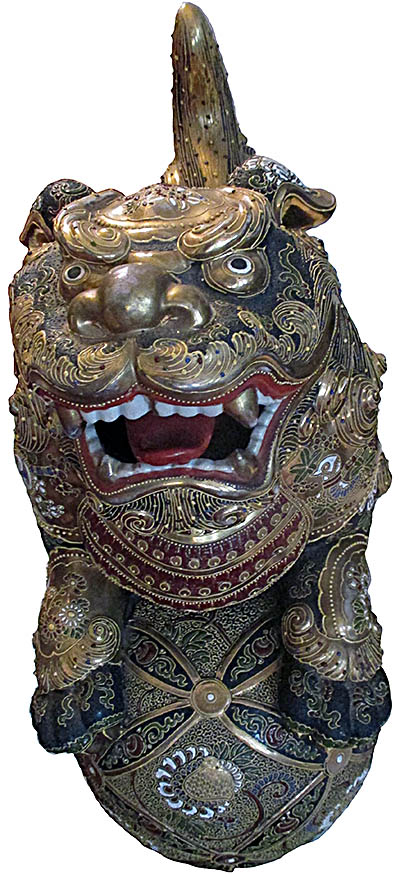 The ACHS also has an extensive collection of historic hats, many of which are on display in cases in one of the Manor House's rooms and on manikins and shelves elsewhere. I've seen large hat collections before, but not being much interested in fashion history, I rarely pay much attention to them. I really ought to. Fashion has had a far greater impact on world history than it's given credit for.
Take the fur hat. So popular did these hats become, that by the seventeenth century Europe's beaver population had nearly gone extinct. Fur hats were a status symbol and English colonists in America exported a whole lot of them each year. After exhausting the fur supply along North America's eastern coastal region, the French and British moved westward. In the early 1750s, the French encroached into the Ohio region and western Pennsylvania where they built a series of forts and seized furs from English traders.
In response, the British sent George Washington, a young militia officer from Virginia, to parley with the French and ask them to please leave their territory. They refused. As Washington's force headed back home, it got into a skirmish with the French during which a Frenchman was killed. This sparked the Seven Years' War, known in the U.S. as the French and Indian War, which raged worldwide from 1754 to 1763. While the war had a myriad of causes inclduing politics and alliances in Europe, the fur trade was certainly one of the important factors that led to its outbreak.
This piano was first owned by one of the families living in the house, wandered about Ashland County for many years, then returned to its original home.
The hats in the Manor House are mainly from the nineteenth and twentieth centuries. Many were made by Lilly Daché, whose hats once lay upon the heads of Audrey Hepburn, Marlene Deitrich, Carole Lombard, and Sonja Henie. Even something as innocuous-sounding as a woman's hat had significant consequences. In the nineteenth and early twentieth centuries the fashion of adding feathers and sometimes whole taxidermized birds to ladies' hats threatened the world's bird population, prompting Britain and the U.S. to sign the Migratory Bird Act Treaty in 1918. It protected birds in the entirety of the British Empire including Canada. Other countries such as Japan and Mexico later signed on.
The Manor House's library contains, aside from books, some interesting and hard to identify items. One was a strange stringed instrument that our guide said was a zither, which she believed was from the Middle East. A zither it was, but from the Middle East it wasn't. This is an instrument popular in Europe's Alpine region and more likely came from, say, Switzerland than the Ottoman Empire. Near it was a machine called a Radioptican, which projected a photo or any kind of flat item you put into it onto the wall or a screen.
After finishing our tour of the Manor House, we headed to the Carriage House. On the lower floor one can find a collection of historical items from Ashland County that include a wide range of objects ranging from signs from defunct businesses to an elevator door to musical instruments. Here there was peculiar smell I couldn't quite place. It turned out to be coming from the natural history museum upstairs and was probably formaldehyde or some other kind of preservative. The bulk of the museum's natural history collection consists of butterflies and a few other bugs, but also included taxidermized animals including a glass case stuffed full of birds.
🕜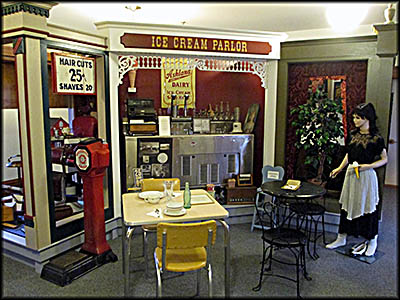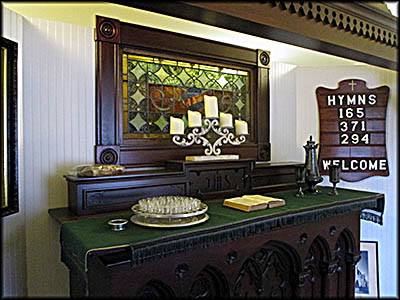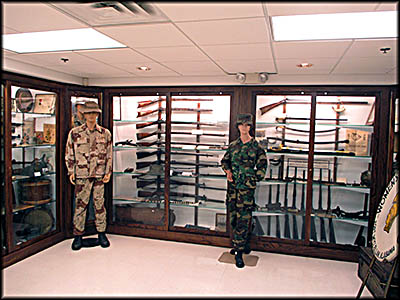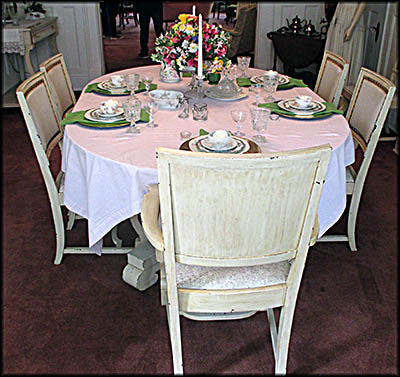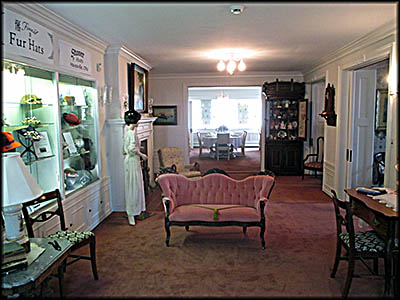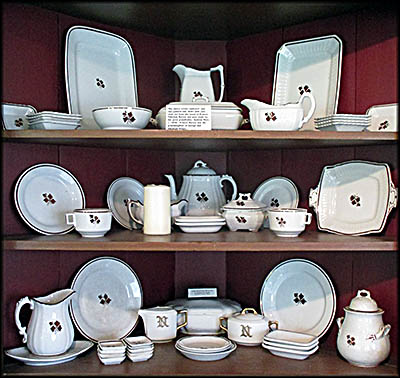 This is one of the many hats on display in the Manor House.