Hoover Historical Center

Hoover Historical Center
Hoover Historical Center Grounds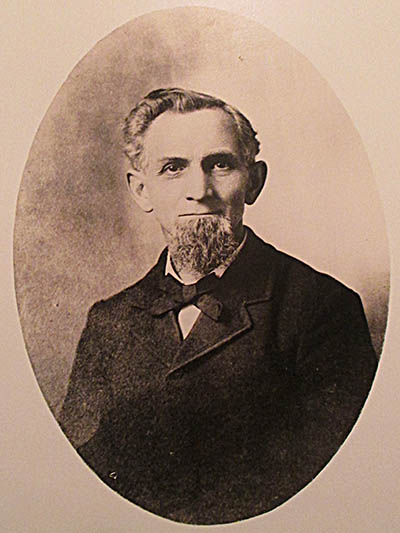 It never fails to amaze me that for just about any mundane thing you can think of, there is a group of people fascinated by it. Once while looking at taking a bus in London, I discovered a website dedicated to that city's decommissioned buses and their old routes. While looking into something about cash registers, I learned there are people out there who collect antique mechanical ones, restore them, and sell parts on Ebay. Vacuum cleaners, it turns out, has its own dedicated set of collectors and specialists. I'm not among them, but a need to do some research for a new project brought me to the Hoover Historical Center in North Canton (formally New Berlin) where I had what turned out to be a fascinating guided tour.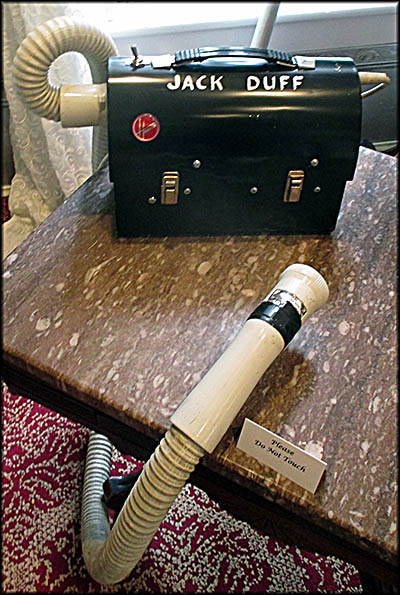 A Hoover employee created
this unique vacuum cleaner.

It didn't make me want to start collecting antique vacuum cleaners, but it was full of surprises. The house I toured once belonged to the Hoover Company's first president, William Henry "Boss" Hoover, and the museum is about him and a history of the company he made into a household name around the world. The British, for example, use the verb "hoover" as a stand-in for vacuuming one's floor.
The Hoover vacuum cleaner was the first portable machine of its type powered by electric. William Hoover had not a thing to do with its invention nor did he found the company that produced it. That credit goes to James Murray Spangler. A part-time inventor who in 1907 worked as a janitor at Zollinger Department Store in New Berlin's Folwell Building, Spangler found that sweeping up dirt and dust greatly aggravated his asthma, so he decided what he needed was a way to suck this up rather than allowing it to float about in the air. To that end he stuck a broom stick into a soap box, added a sewing machine motor, then set it up to suck dirt and dust into a bag—well, really a pillow case. It worked and helped reduce his asthma. Realizing he had something that might make him a lot of money, he patented his invention 1907 and founded the Electric Suction Sweeper Company.
At this time William Hoover, an ordained minister born on August 18, 1849, was running a business in New Berlin making leather straps and horse collars. By the time Spangler invented the portable vacuum cleaner, Hoover had expanded his business into producing leather parts for automobiles. He realized that he needed new ventures because the car was going to replace horses and thus reduce the need for exceptional amounts of leather.
One of Hoover's salesmen, Ted Albee, said he knew of a fellow who had a struggling portable vacuum cleaner manufacturing company that needed an influx of capital. (It's also possible Mrs. Hoover owned one of Spangler's vacuums and prompted her husband to look into this.) Spangler's earliest vacuums were crude by today's standards and plugged into a light socket. The first commercial model used an Emerson motor.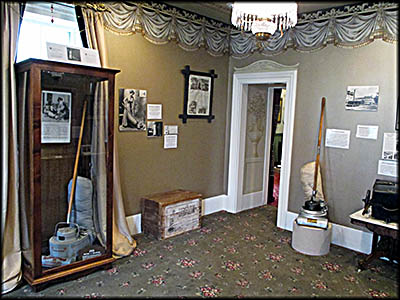 At this time most households had manual sweepers. Electric vacuums did exist, but they were cumbersome to say the least. One built and patented by New Jersey plumber David T. Kennedy, for example, was installed in the Frick Building in Pittsburgh and weighed 4,000 pounds! A series of pipes and hoses allowed vacuuming where needed. Your average household wasn't going to use that.
On Hoover's front porch, he and Spangler made a deal. Hoover would run the company as president while Spangler would become the factory's superintendent plus receive royalties for each unit sold. Although Spangler died in on January 22, 1915, at the age of sixty-six, his family continued to receive royalties until the patent expired on June 2, 1925. Hoover, meanwhile, had many changes in mind for the company.
He renamed it the Hoover Suction Sweeper Company, which in 1922 was shortened to the Hoover Company. The first vacuum sold under the Hoover name, the Model O, weighed forty pounds, half that being the weight of its Westinghouse motor. It still had a broom handle and looked like something that came out of a high school science fair rather than the more sophisticated machines we're used to seeing. It cost $60 (about $1,809 in 2021's dollars) plus an additional $15 for accessories. Despite the hefty price, the company sold over 2,000 in 1909.
In 1911, the company built a factory in the city of Windsor in the Canadian province of Ontario. In 1919 it began selling vacuums in Britain, and by extension other countries in Europe. In 1932, the year of William Hoover's death, the company established Hoover Limited in Britain. Both domestic and foreign sales made Hoover a powerhouse in the vacuum cleaner business.
The Hoover Historical Center consists of three buildings: the main house, a barn, and a structure upon which a sign proudly proclaims it a "Tannery." It was no such thing. Although Hoover's father started a tannery, no person whose sense of smell works remotely well would live near one. They stank something awful. On the day I visited, I only toured the house. The "tannery" and barn weren't open.
The house, which Hoover and his family occupied for many years and even had a major addition put on, is jam packed with Hoover vacuums and other appliances the company made. For many years it produced diverse arrange of small and major appliances including the 1963 Model 0500 Washer Spiner Dryer, refrigerators, hair dryers, can openers, irons, indoor electric grills, toasters, coffee makers, and waffle makers.
Hoover knew the original Spangler model could be improved and so he set engineers to do just that. In 1910, the Hoover Senior came out. Its biggest innovation was, according to the accompanying information sign, "front wheels … placed behind the suction opening and [an] agitator for the first time on any cleaner. This resulted in vibration of the carpet and improved cleaning efficiency." In 1912, the company introduced its first compact model, the Hoovette. In 1936, Hoover introduced the revolutionary Model 150, which was designed by Henry Dreyfuss and for the first time used Bakelite for the motor hood. Much of this unit's metal was magnesium.
Door-to-door salesman, while nearly extinct today, were as numerous as bees in the first part of the twentieth century and the Hoover Company had its own force of them. Issued a door knocker to keep their knuckles from chaffing, Hoover's salesforce carried with them vials of three different types of dirt: dust, grit and litter. They would sprinkle it on the floor and then show how well the Hoover vacuum sucked it up. Hoover salesmen could hardly cart around the cumbersome and heavy full size vacuums, so instead they were provided one that, when collapsed, turned into a wheeled trunk.
Hoover stopped temporarily making vacuums in 1942 in order to gear up for the American war effort. It switched to making plastic helmet liners, time fuses (the M48 and M51), parachutes, parts for incendiary bombs, life belt inflator mechanisms, air blowers and propellers. Even before producing war materiel and the entry of the United States into World War II, Hoover had been doing its bit to help its British friends.
In 1940, Hoover Company president H.W. Hoover, Sr (William Hoover's son) and E.L. Colston of Hoover Limited decided to facilitate the evacuation of British children to the United States. Specifically they transported the children of Hoover Limited's workforce. Eighty-four children between the ages of two and fifteen were brought to North Canton (the name New Berlin having been scrapped during World War I). The family who took in the aforementioned two-year-old became so attached to her that they didn't want to return her at the war's end, but her parents insisted upon it.
The post-World War II economy was very good to Hoover. It expanded its line into other kinds of appliances. The famous red Hoover logo was introduced in 1950. The last member of the Hoover family to run the company left in September 1966. It continued to expand, then vulture capitalism stepped in. In 1985, the company was acquired by the Chicago Pacific Corporation, ending the Hoover Company's full independence. In 1989, Chicago Pacific merged with Maytag. In 1995, Maytag jettisoned the European portion of Hoover, Hoover Limited, by selling it to European Appliance.
In North Canton, Maytag decided on cost-saving measures by doing what companies like to do when they need to make their books look better for investors: mass layoffs. In 2004, Hoover headquarters left North Canton and merged with Maytag's in Newton, Iowa. In March 2006, Whirlpool bought Maytag. It had no interest in making floor cleaning appliances and sold the Hoover portion of its business to Hong Kong's Techtronic Industries in January 2007. The North Canton factory shuttered in September of that same year. The factory's contents were sold off the next year, as was the building. Hoover is now just a name slapped on vacuums made by what is now a Chinese company.
🕜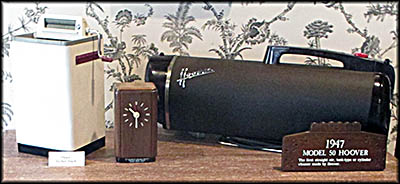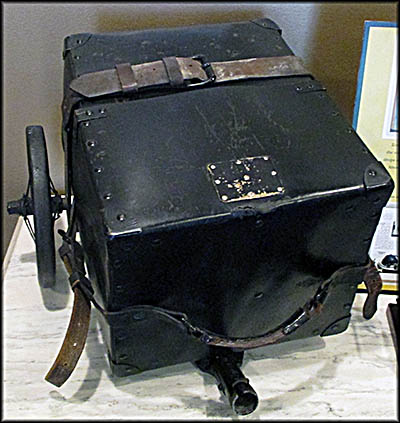 Portable Trunk for Hoover Salesmen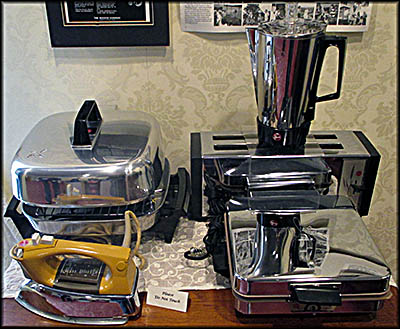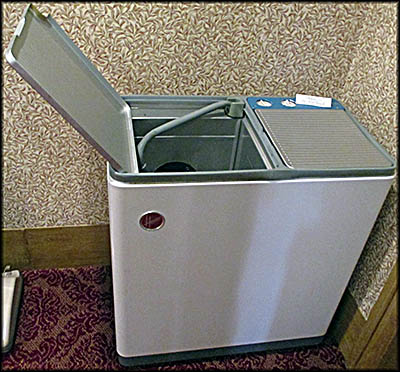 Hoover HC 1963 Model
0500 Washer/Spinner Dryer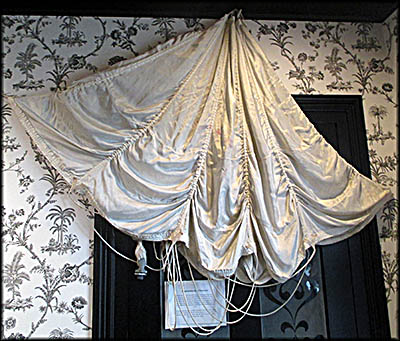 Parachute produced by
Hoover during World War II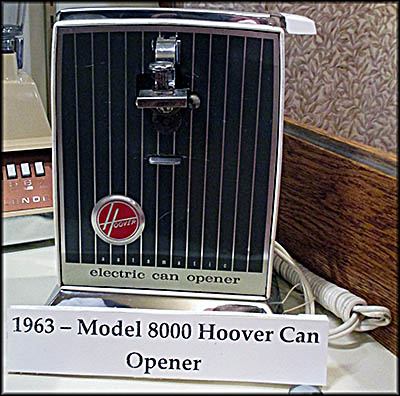 Hoover 1963 Model 8000 Can Opener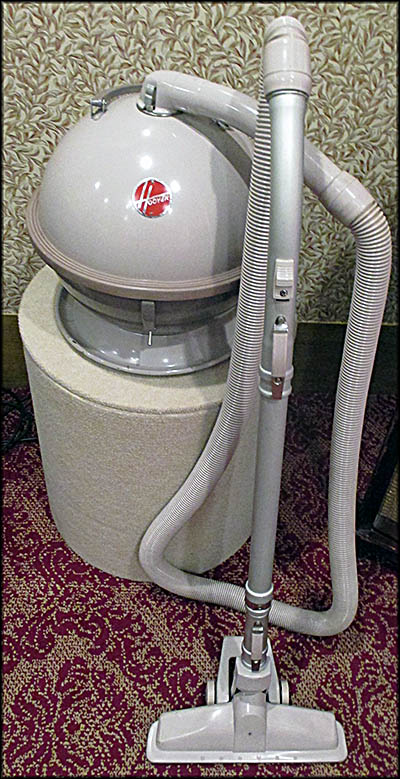 My grandmother owned one
of these hoovering vacuums cleaners.