International Spy Museum
International Spy Museum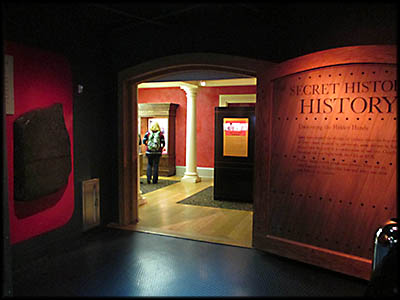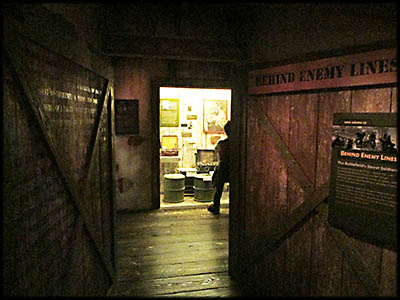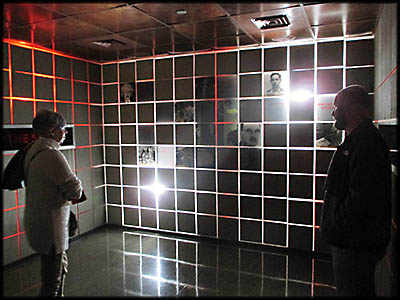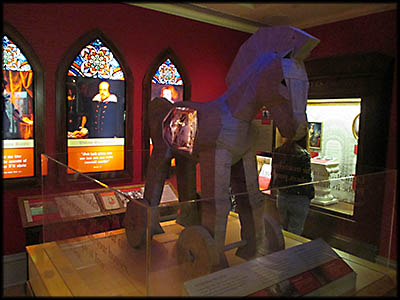 Comic adaptation of the James Bond
novel Doctor No by Ian Fleming
Having never been a spy, the only lens through which I know this profession is books and movies. And while I enjoy both, I'm not naïve enough to think that the glamour portrayed in them reflects any sort of reality. The International Spy Museum embraces the popular culture version of spying, yet hidden within its slick, interactive exhibits are gems of real information about the history of espionage accompanied by a variety of historic artifacts. The museum is a nonprofit that, according to its website, is dedicated to "educate the public about espionage and intelligence in an engaging way and to provide a context that fosters understanding of their important role in and impact on current and historic events.… It is committed to the apolitical presentation of the history of espionage in order to provide visitors with impartial, accurate information."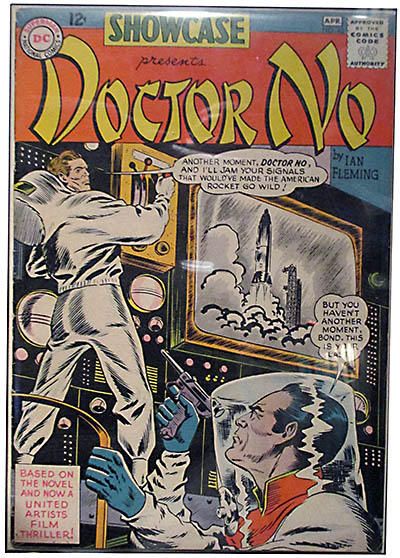 You start on the third floor. Here exhibits include the School for Spies, The Secret History of History, Civil War Spies, and Spies Among Us. The second floor is apparently off limits to those without proper clearance. Indeed, the museum doesn't even publicly acknowledge its existence in its official brochure: it doesn't appear on the floor plans. The entire first floor is dedicated to James Bond. Whoever designed the museum's interior should have earned the equivalent of an Oscar or Grammy, which, it turns out, really exists: it's called the Excellence in Exhibition Competition, which the museum probably doesn't qualify because it opened in 2002 and this award didn't start until 2012. The museum is easy to navigate as a one can be (which is to say I went the wrong direction less times than normal).

Both floors are filled with interactive displays, most of them in the form of computer programs with a smattering of analog ones. This latter category includes headphones through which you listen to SONAR signals to identify enemy submarines or, in another place, help decode German signals encrypted by an Enigma, the mechanical encrypting machine used by the Nazis during World War II. While the crowd made it impossible for me to try all the interactive displays, I did as many as I could. One, for example, was an Enigma simulator that allowed me to decrypt a message.
This pistol was used by the assassin Scaramanga
in the James Bond film The Man with the Golden Gun.
I especially enjoyed disarming a nuclear bomb by lifting out its core without touching the sides, which worked just like the game Operation. I am proud to report I succeeded on my first try. Another activity involves a bit of dexterity and stealth: you crawl through an air duct as quietly as possible with sound meters along the way to tell you if you can be heard below or not. In this enclosed space, which is in reality pretty spacious, you can hear sounds of private conversations between Fidel Castro and his aids. You can also peek at museum visitors below through vent grates.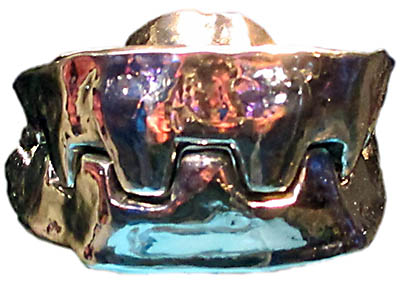 Metal teeth worn by the character Jaws in the James
Bond films The Spy Who Loved Me and Moonraker.
I've never had more fun in a museum before, in part because it is full of surprises, none of which I will divulge here. This is one of few I've visited in which I read just about every information sign on display. It is also family friendly. If you have children utterly bored with the rest of the things to see in Washington, D.C., this is the perfect place to take them.
🕜
The upper floor is filled with real artifacts from the history of espionage, including a Tessina Camera and Case Concealment used by the Stasi that was designed to look like a cigarette case, a lipstick gun, and James Bond's Aston Martin from Goldfinger. This last isn't so much an historic artifact as iconic movie prop, but it's there all the same. On the first floor you will find all sorts of items from the movies, including models used in Moonraker, a very realistic dead man from Quantum of Solace, and the golden gun used by assassin Francisco Scaramanga in The Man with a Golden Gun. Other Bond artifacts include a board game, comic book, and an Odd Job action figure. This fellow, for those who knowledge of the movies doesn't extend to recalling characters from the Sean Connery era, was the henchman from Goldfinger who threw a deadly hat.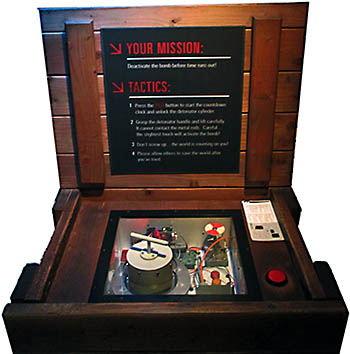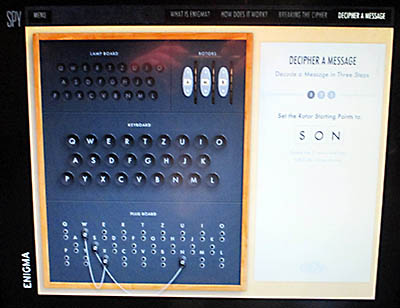 Above are a couple of the interactive games a visitor can play. The top one challenges you to disarm a nuclear bomb by taking out the rod, and the bottom one is an Enigma Machine simulator.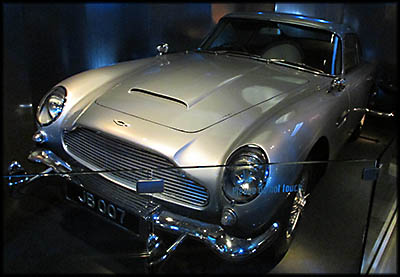 Aston Martin from the
James Bond film Goldfinger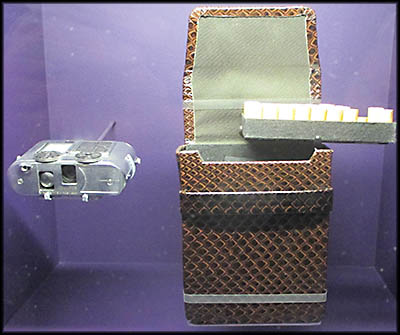 Tessina Camera in a Cigarette Case