Invention of Play-Doh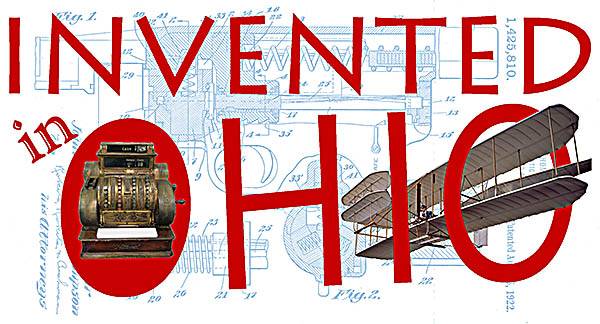 INVENTION OF PLAY-DOH
Copyright
©
2022 by Mark Strecker
Captain Kangaroo (Bob Keeshan) Promotional Photo. CBS. 1977.

Wikimedia Commons
Kutol Wall Paper Cleaner Ad. Detroit Evening News. May 12, 1943.

Chronicling America. Library of Congress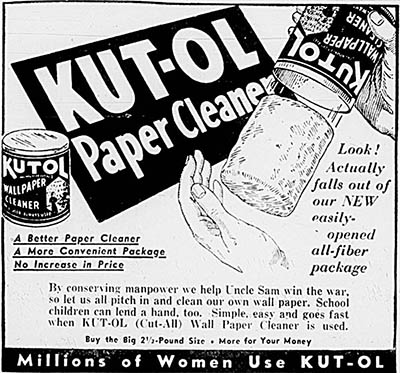 Play-Doh ad. Evening Star (Washington, D.C.). May 27, 1956.

Chronicling America. Library of Congress
It takes a lot of courage to agree that your company will deliver 15,000 cases of wallpaper cleaner to the Kroger grocery chain despite the fact your business makes no such product and the consequence of failing to meet the order would mean paying a $5,000 fine. Being 1933, it was one of the worst years of the Great Depression and for Cleo McVicker, the man who made the deal, it was a Hail Mary moment. He was president of Cincinnati-based Kutol Products, which at that moment was on the verge of bankruptcy and certainly didn't have money to pay the penalty if it couldn't fulfill the order.
Cleo McVicker had gambled big before. In 1927 Kutol's owner in Chicago had sent him to Cincinnati to liquidate this soap making company's assets. Upon completion of this task, the 21-year-old McVicker had money to spare, so he asked his bosses if he could make an effort at saving the company instead of letting it go out of business. Permission granted, he brought in his brother, Noah, to run the factory and create new products. It did well until the Great Depression struck and it had to get into a new market or close down.
At this time most homes in the United States used coal for heat, which resulted in soot on the walls. Since wallpaper was made of paper, you couldn't clean it with soap and water, creating quite a demand for wallpaper cleaner, which usually came in the form of a dough. Cleo tasked Noah with formulating a recipe for Kutol. This wasn't as much of a challenge as it sounded. Even if Noah knew nothing about making a wallpaper cleaner, homemade recipes could be found in magazines.
Country Life, for example, suggested that after giving the wallpaper a good going over with a feather brush, bran be put on a soft sponge and rubbed on the wall to remove the remaining soot. The Western Druggist explained how to make a dough used by professional wallpaper cleaners: "Mix together 1 pound each of rye flour and wheat flour into a dough, which is partially cooked and the crust removed. To this add 1 ounce of salt and 1/2 ounce of naphthalin [a tar derived from oil or coal that is found in moth balls], and finally incorporate 1 ounce of cornmeal and 1/8 ounce of venetian red or burnt umber." The wallpaper cleaner Noah came up with succeeded, saving the company's fortunes.
In early November 1949, Cleo boarded a plane in Groton, Connecticut, destined for Providence, Rhode Island, where he planned to visit his son at Brown University. A heavy fog enveloped the Providence airport, forcing the plane to circle for hours. It fell out of the sky for lack of fuel. Both Cleo and the pilot died in the crash. Upon Cleo's passing, his widow, Irma, took over the company. She hired her son, Joe, and her son-in-law, Bill Rhodenbaugh, to help run it.
At this point wallpaper cleaner sales had started to plummet because after World War II American households began switching to cleaner oil and natural gas for heating. Without the soot brought by coal, there was no reason to clean the wallpaper. It didn't help that vinyl wallpapers had come onto the market that could be washed with soap and water. By 1954 things became dire. The usual orders around Christmas for wallpaper cleaner set to be sold in the spring failed to materialize. To add fuel to the crisis, Joe, just 25, was diagnosed with Hodgkin's disease, a death sentence in those days. Fortunately, a new form of radiation treatment saved his life, allowing him to live until 1992.
Enter into the story Kay Zufall. She ran a nursery school in New Jersey and was Joe's sister-in-law. As 1954's Christmas neared, she decided to have her students create homemade ornaments. Having read somewhere you could use wallpaper cleaner for that, she decided to buy some and thought it right that it be Kutol. It turned out to be hard to find, but she managed it. Her students made ornaments by rolling it out, then using cookie cutters shape them. She took them home and baked them in her oven for hardening. The kids loved them. She'd gone with wallpaper cleaner instead of clay because it was less messy, and clay was too stiff for her nursery school-age students to work with.
Realizing Kutol's now useless wallpaper cleaner could be repurposed as a toy, she and her husband called Joe to explain what she'd done. He flew out to New Jersey to learn more. He loved the idea. While wallpaper cleaner would serve as the base for Play-Doh, it need modifying. First the detergent was removed. Next color was added as was an almond scent. Some sources say the original version was just white, but this is incorrect. It debuted in colors red, blue and yellow.
In 1956, Joe and Noah McVicker founded the Rainbow Crafts Company to sell this new product, which they planned to call Kutol's Rainbow Modeling Compound. Kay and her husband thought this was a terrible name, so they suggested it be called Play-Doh. It initially came in gallon cans, each can being the color of the Play-Doh within. Why such large quantities? With little money to market it, the company first focused on selling it to schools, which called for large quantities. It did sell in a few retail stores in the Cincinnati area but not much beyond that.
To promote the new product, Joe approached children's entertainer Robert J. Keeshan with a deal. If Keeshan promoted Play-Doh on his CBS television show once a week, his production company would receive a two percent royalty for the amount sold. It was a good deal. Kutol's wallpaper cleaner sold for 34¢ a can, while Playdoh sold for $1.50.
Keeshan, born on June 27, 1927, in Lynbrook, New York, started in radio as a page at NBC in 1944. He spent the next year in the Marines, then returned to NBC as a receptionist. Here he met Buffalo Bob Smith. When Smith started television's Howdy Doody Show, he asked Keegan to appear as the silent clown Clarabell. Four years later, Smith fired Keeshan after incorrectly suspecting him of trying to unionize along with other staff members. This left Keegan unemployed for the next several months.
He returned to television on ABC's Time for Fun as Corny the Clown. He also appeared on Tinker's Workshop. In 1955, CBS made him the star of a new television program. Given an oversized jacket with multiple pockets, he proclaimed it made him look like a kangaroo and thus was born the character Captain Kangaroo. At the height of its popularity, Captain Kangaroo ran on CBS six mornings a week and turned out to be the perfect platform to hawk Play-Doh, which has since sold in the billions.
The original Play-Doh formula, made out of mineral oil, borax, water and salt, had some flaws. It dried out quickly and turned white after doing so. To address these shortcomings, the company hired Doctor Tien Liu. He had come to the U.S. from China in 1924 and, not knowing his birth date, was likely in his 80s when he died in December 1989. He'd attended Cornell University from which he earned a doctorate in agricultural biology. He became a researcher and at one point taught pharmaceutical science. He improved the Play-Doh formula by reducing the amount of salt in its recipe to keep it from drying out so fast. He also figured out how to keep the color from fading. His name doesn't appear on the patent filed by Rainbow Crafts on May 17, 1960. Only Joe's and Noah's do. It's said children could eat Play-Doh with no ill-effects, but the patent included one toxic ingredient: kerosene.
🕜