William McKinley Presidential Library & Museum
William McKinley Presidential Library & Museum


This is what one is confronted by when one enters the first floor of the museum.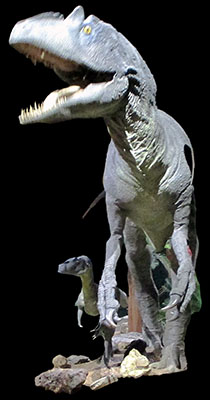 This is one of the artifacts in the McKinley room from the era but not owned by the president himself.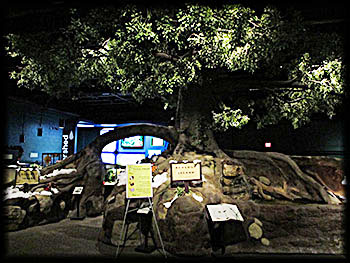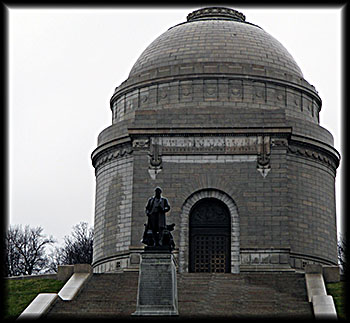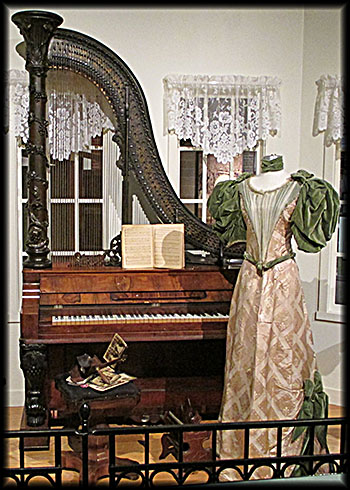 This is one of two known harp pianos in the world. The other one is also in Ohio at the Stan Hywet Hall and Gardens, which the author has also visited.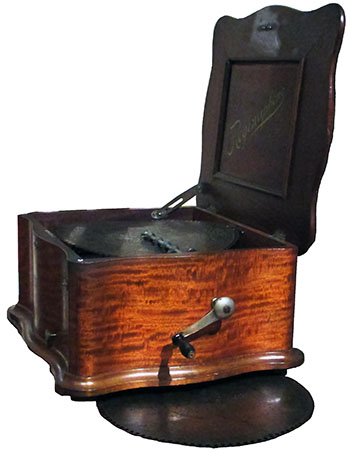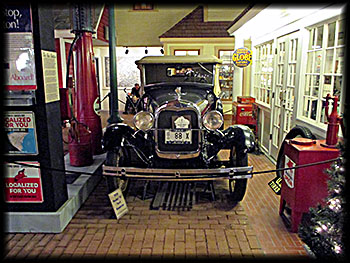 As my traveling companions and I pull into the parking lot of the McKinley Presidential Library and Museum in Canton, Ohio, we see upon a hill a building that looks suspiciously like a mausoleum. After getting out of the car we look closer and, sure enough, find it so. Alas, it has closed for the winter, so we shall only see this edifice from the outside.
Into the museum proper we go, paying the entrance fee so we can begin exploring its two floors of exhibits. The first thing we see on the lower level is a gift shop, which one of my traveling companions finds so compelling he can't resist going in. I follow and find little of interest within because most of its goods are geared toward children. Unlike most museum gift shops, this one lacks much in the way of books, and those it contains are of little interest to me. So I head to the first display.
This takes the form of a lethargic animatronics Tyrannosaurus Rex. I pass it bewildered. Did McKinley have a pet dinosaur? I don't remember ever reading about such a thing. No matter. Farther into the room I go. What is this I find? An authentic skeleton of a mastodon found in Ohio. Perhaps President McKinley was a keen paleontologist in his spare time? Not so. He had nothing to do with its discovery or unearthing. It came out of the ground in 1970.
Now to Ecology Island. Ah, so President McKinley was a keen outdoorsman interested in conservation just like his assistant secretary of the navy and later vice president, Theodore Roosevelt. No, probably not. I find no mention of McKinley's relationship to this area, although I see a variety of living fauna, including turtles, snakes, a chinchilla, and two exceptionally large tortoises. I also examine a display about water complete with a touch screen quiz and an active beehive.
But what is this I see? A ramp to somewhere above. Ah, surely this will take me to something about the president for which this museum was named. Up I go into a world filled with robots, a Tesla coil, a room in which a flash will leave your shadow on the wall for a minute or two, and a whole range of wonders and activities as well as some demonstrations, all scientific in nature and for children. Except, ahem, we adults have fun playing with some of these gadgets, too, especially the green screen where we find ourselves imposed over a variety of events, such as penguins sliding down a hill. Still, not a sign of the president or his world anywhere. But I will say the many children here love it, and, to the credit of the museum, the various displays and activities go far to teach them about different aspects of science.
Now we decide to head to the second floor. Here I am treated to an overwhelming number of historical artifacts and displays about history, all well-done and quite professional. Alas, they cover the history of Stark County in which Canton resides and McKinley once lived, and not the president himself.
As I walk along I come across a gentleman standing inside a "room" typical of the McKinley era. He picks up some artifacts and demonstrates their use, including a Reginaphone and a piano with exterior wires designed to look like a harp. He hands us a period stereoscope—a kind of View Master in which you place a photo that has the same image side by side so it appears three dimensional—and through it we look at several period pictures, including one of Mrs. McKinley with a peculiar haircut that looks suspiciously like a Mohawk.
I never learn this museum curator's name, but he does wonderful job of interacting with both children and adults and telling them all sorts of things about the past sure to stimulate more interest. Later I have a private conversation with him. He tells me more about some of the museum's artifacts, including two doorways through which many famous people passed, including five of the eight presidents from Ohio.
But still I have much to see. The next room, the Keller Gallery, contains a series of drawings of wealthy people's homes by Ferdinand E. Brader. I don't find them very well done or impressive and move on to the next room. Here I see a strange contraption: a swinging seat that rises up when you turn on the Hoover vacuum cleaner connected to it. Beside this is some sort of spinning machine that demonstrates the power of centrifugal force, but it is out of order. I think they placed these gadgets here to keep children from getting bored.
As I meander through this room I see two elaborate doorways about eight feet tall (the ones through which many famous people had passed), and on their other side I enter a room made to look like the interior of an office and a house. I see items dedicated to President McKinley, although only a portion of them belonged to him. I come across a panel of buttons. Unable to resist, I press one. Suddenly William and Ida McKinley animatronics begin speaking. Finding them creepy, crude, and difficult to hear, I scurry away.
I return to the main room and finish it off, then move into a replica of a late-nineteenth century town filled with antiquities. The Dannemiller Store has so many of these one could spend hours examining them. But I don't have that sort of time to invest, so I wander about looking at this and that.
Throughout the town I see more buttons that, when pressed, play recorded information about a given place, although they have a poor quality of sound and little of interest to say. Other things to see include a massive model railroad that doesn't work today, a gas station (an anachronism since first filling station didn't begin appear until after McKinley's death), and a fire station complete with a pole one can slide down. Too tempting to miss, nearly all my traveling companions and I gave it a try. Quite fun.
Finally we exhaust the supply of things here, but our day hasn't ended. This week our tickets entitle us to a free show in the planetarium, so to this forty-five minute presentation we go. Sitting there we are plunged into the dark, causing one of my traveling companions to fall asleep—you can't miss it when he starts snoring—but I find the speaking professor of astronomy an interesting fellow and enjoy the whole thing.
And now, after three hours, we decide to leave the premises in search of lunch. We learned very little about William McKinley, but nonetheless enjoyed ourselves immensely. If you love history and science, or just history or science, I can happily recommend this place for you. Make sure to bring children because there are so many things for them to do they won't be bored. More importantly, they just might learn a thing or two.
🕜